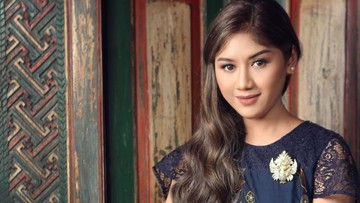 Newsdelivers.com, Insertlive –
Erina Gudono and Kaesang Pangarep's wedding plans have been leaked for the past month. Rumors are circulating that the two will marry in December 2022.
Erina apparently smiled shyly and happily when asked about her wedding preparations. Not wanting to answer much, he only said that it should have been conveyed by Kaesang.
"For those who are preparing for the wedding, you can just ask Mr. Kaesang. I can't say much," said Erina Gudono when met at Gadjah Mada University, quoted from detikJateng.
Then regarding the exact date of her wedding, Erina does not want to give a leak. The finalist for Puteri Indonesia 2022 only asks for prayers so that her noble plan with Kaesang goes smoothly.
"December. It's leaked, yes, December," he said with a laugh.
"God willing, please pray. God willing," continued Erina.
Previously, the Mayor of Solo, who is also Kaesang's brother, Gibran Rakabuming Raka, said that the process of his sister's marriage was continuing. However, he refused to reveal who the committee of the wedding was.
"I'll ask Kaesang later. Yes, it must have been (a committee was formed), it's only a matter of time (for a moment)," said Gibran.
The matter of who is the head of the Kaesang and Eriana wedding committee is indeed a hot topic for the public. Rumors circulated that one of President Jokowi's trusted ministers who would oversee Kaesang's marriage was Minister of State-Owned Enterprises Erick Thohir.
Regarding the issue of Erick Thohir being the chairman of his sister's wedding committee, Gibran has not yet spoken. Gibran is afraid of spreading the wrong information.
"Ask Kaesang, okay. Later, if I leak it, it will be wrong," explained Gibran, ending the conversation.
(yo/syf)