Suara.com – The coach of the United Arab Emirates (UAE), Alberto Gonzalez still believes his team can qualify for the U-17 Asian Cup finals in 2023. Because they still have matches to play even though they have just lost to the Indonesian U-17 national team 2-3 at the Stadium. Pakansari, Bogor, Wednesday (5/10/2022).
In that match, the Garuda Asia squad – the nickname of the Indonesian U-17 National Team – scored the first goal through Muhammad Nabil Asyura's goal in the 17th minute. Then, the number changed to 2-0 after Arkhan Kaka rattled the UAE goal in the 29th minute.
The UAE had risen and managed to equalize after Walid Mal Allah (31) and Ghait Abdullah (39) listed their names on the scoreboard. However, Arkhan Kaka finally ensured the Red and White team's victory through a goal in the 55th minute.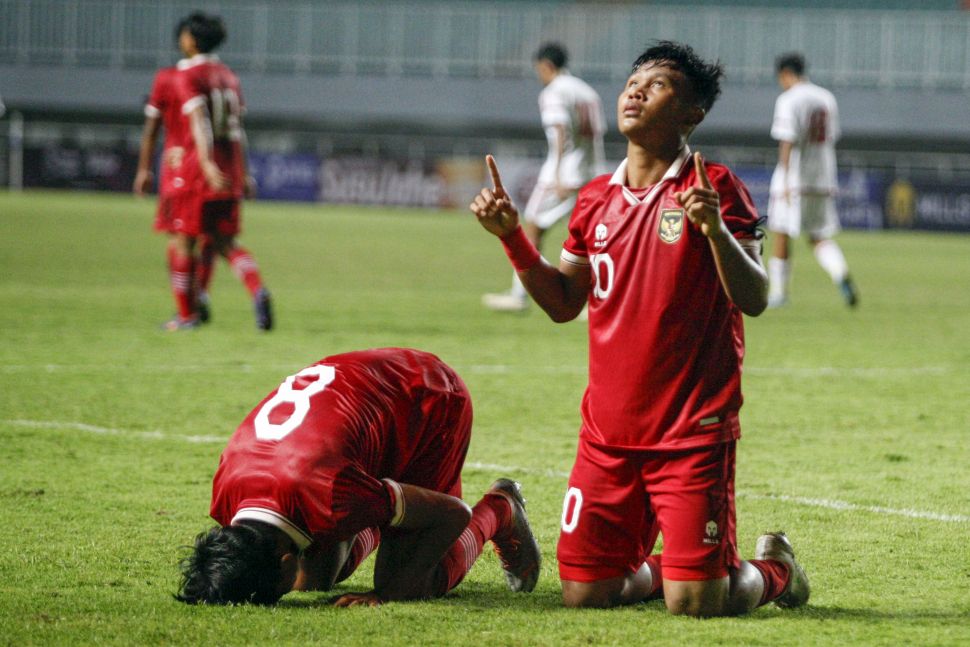 Alberto Gonzalez explained that his team could match the Indonesian U-17 national team. He called the UAE unlucky so they failed to win the match.
Read Also:
Explain the key to the victory of the Indonesian U-17 National Team over the UAE, Bima Sakti: Players are more independent and focused
"I want to congratulate Indonesia. We were unlucky. As I said, today's match was very good, where the details made the difference today," Gonzalez said in a press conference after the match.
"We knew beforehand how Indonesia would play, actually it's 50:50 because (Indonesia) won the ball, so did we. Because of that, Indonesia scored three goals, unfortunately we didn't," he continued.
UAE, according to him, tried to play open in the second half. However, the U-17 Indonesian National Team responded to appear more defensive, making it difficult for the UAE to score goals.
"We tried in the second half, in the last 15 minutes especially, when the Indonesian players were more down. We tried to press with the strikers to look for a draw," he explained.
"Indonesia's defense is very good. Congratulations to Indonesia, bad luck to us," he added.
Read Also:
U-17 Indonesian National Team Shows Mighty in Pakansari, UAE Forced to Kneel
The UAE will still play their last match against Malaysia, Friday (7/10/2022). An important victory was obtained to keep hopes of qualifying for the finals.
"The message to my players is that the competition is not over. We still have one game against Malaysia. We are trying to finish this tournament to the best of our ability," he said.
"Our thoughts are now focused on the match against Malaysia and finishing this tournament in accordance with the results that we deserve," he concluded.