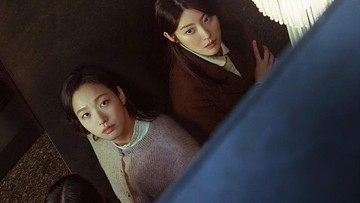 Newsdelivers.com –
In early October, there were a number of Korean dramas that managed to steal the audience's attention. This series of drakor successfully achieved high popularity even though it had not yet reached the final episode.
Launching from Soompi, Good Data Corporation has re-released the list of the most talked about Korean dramas this week. The data is collected every week from various news articles, blogs and social media uploads.
Drama Korea Little Women this time managed to occupy the number one position, Mother. Previously, the position was still occupied by Big Mouth which ends on September 17, 2022.
Not only is it the most talked about drama right now, the lineup of players Little Women also in the spotlight. Kim Go Eun is on the list of the most popular Korean drama artists today, followed by Wi Ha Joon at number 6 and Uhm Ji Won at number 8.
5 latest popular Korean dramas
Besides Little Women, there are still a number of popular Korean dramas today. Check it out below:
1. Little Women
Drama Korea Little Women has aired as many as 10 episodes since last September 3. The latest series from tvN received an enthusiastic response from the audience.
First episode Little Women managed to score a high rating of 6.3 percent which is increasing with each broadcast. This drama carries the mystery and family drama genres.
Adapted from the work of American writer Louisa May Alcott, Little Women raised the phenomenon of poor families in South Korea. This series tells the story of three sisters who can only dream of becoming rich.
Kim Go Eun plays the character Oh In Joo, the eldest who always maintains the dignity of their family. In his eyes, money is everything to survive.
Meanwhile there is Oh In Kyung (Nam Ji Hyun), the second child who works as a reporter. Unlike his brother, he does not want to submit to money even though he is also experiencing financial difficulties.
In addition there is Oh In Hye (Park Ji Hu), the youngest who is still in high school and loves art. But unfortunately, he was never able to buy tools for his work due to financial limitations.
This drama follows the story of three sisters in living a life full of poverty. Once, they were confronted with the richest family in South Korea in a mysterious incident.
Little Women also stars two handsome actors Wi Ha Joon and Kang Hoon. Little Women succeeded in becoming a conversation thanks to the mysterious and unpredictable storyline, Mother.
In addition, there are also popular dramas about lawyers on the next page.
Mother, come on download Allo Bank digital app here. Get 10 percent discount and cashback 5 percent.
Watch also videos about Korean drama trailers Little Women:
[Gambas:Video Haibunda]