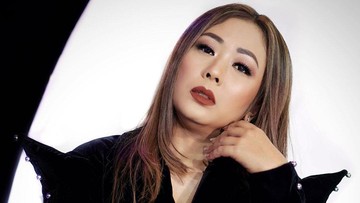 Newsdelivers.com, Insertlive –
Soimah reported that Lesti Kejora's condition is currently fine after being released from the hospital due to domestic violence allegedly committed by her husband, Rizky Billar. Soimah explained that she had not been able to meet directly with Lesti because she was out of town.
"Lesti is fine, Alhamdulillah (Lesti) is at home. Haven't met you yet because I'm still in Yogya but yesterday I got a call. Thank God her condition will be safe while resting while recovering Alhamdulillah," said Soimah in a video re-uploaded by the gossip account @mamamince_hitssss.
Soimah admitted that she was disappointed with Rizky Billar who had the heart to commit acts of violence against Lesti Kejora.
"Disappointed or not? Very disappointed. Very disappointed. Really," Soimah admitted.
Suddenly, the video of Soimah's disappointment with Rizky Billar was immediately flooded with netizen comments. Many of them agree with Soimah.
"If I'm not disappointed, it's weird.. I've had my conscience.. eh but there are still people who hope they will get better and not divorce.. Leslar has failed to move on. There are a lot of comments telling Lesti to think twice if she wants to divorce B," commented @myiz***.
"I'm just not a fan, really disappointed, really fast dunk billar in the cere in prison," continue @lemba***.
"Her face is very representative, so I remember when I was still at the beginning, the bileerrr as the host was asked questions like that by Mak and then Lesty said, don't be grumpy, I feel good, sis," added @putri***.
"Some Indonesians who only see it from their cellphones/tv/social media also feel that they are sure or not. Especially the closest people," added @gelli***.
(cpr/fik)