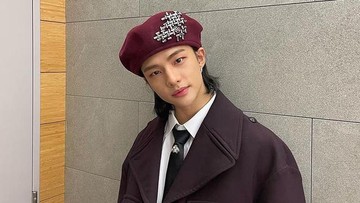 Newsdelivers.com, Insertlive –
Sad news came from Hyunjin Stray Kids. The grandfather was reported dead.
JYP Entertainment as the agency that houses Hyunjin conveyed this sad news.
"Hello, this is JYP Entertainment. Stray Kids member Hyunjin's maternal grandfather has passed away," he began, quoted from Allkpop, Tuesday (4/10).
However, JYP Entertainment did not reveal the details of the cause of the death of Stray Kids' Hyunjin grandfather.
The agency which also oversees TWICE then stated that Hyunjin could not follow Stray Kids' schedule today.
As a result, Hyunjin will not be attending 'NACIFIC's 'Stray Kids Video Call Date Part.2' which is scheduled for today. We ask for your good understanding about STAY," he explained.
JYP Entertainment also asked fans to give support to Hyunjin for the disaster he was facing.
"And please send warm words of comfort to Hyunjin. Rest in peace. Thank you," concluded JYP Entertainment.
(yoa/fik)