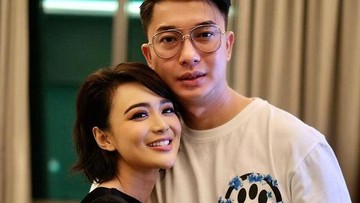 Newsdelivers.com, Insertlive –
Wika Salim recently broke up with his lover who is a police officer and also a friend of Dewi Perssik. However, recently Wika Salim uploaded a portrait of Max Adam on his social media.
Previously, Max Adam was known to have uploaded a portrait of his togetherness with Wika Salim. However, Wika Salim actually admitted that he was the first to upload his togetherness with Max Adam.
Wika Salim admitted that his close relationship with Max Adam was never intended to have a romantic relationship. The two became close after being introduced by relatives.
"I already knew before posting. This is actually known to my friends. At first, I didn't want to be identified for an arranged marriage. After that, it turns out, yes, it's done," admitted Wika Salim when met on Trans TV.
Wika Salim also explained the reason why he had dared to show off his lover's face on his social media. Wika Salim felt that he no longer needed to cover up his relationship with his lover.
"Because there's nothing to cover up, live it, happyHe is also relaxed, he doesn't need to think much," he explained.
Wika Salim admitted that he was very serious about having a relationship with Max Adam. In fact, he wants in the future to be able to have a more serious relationship with his lover.
"Yes, right, if I am in a serious relationship, I don't play around. But, if you ask for sure or not, yes, the match will come back again. The important thing is to live it, yes, it's fine," he said.
"(In the future) How will Allah decide, hopefully everything will be according to expectations. According to what I pray for. So whatever the result will be, it will be the best from Allah," he continued.
Wika Salim also admitted that for three months of having a love story, he and Max Adam had never had a fight.
"He can balance me. So it seems like he's walking very relaxed. I've never had a fight with him. There's been a difference of understanding, but I've never had a fight," he concluded.
(kpr/and)