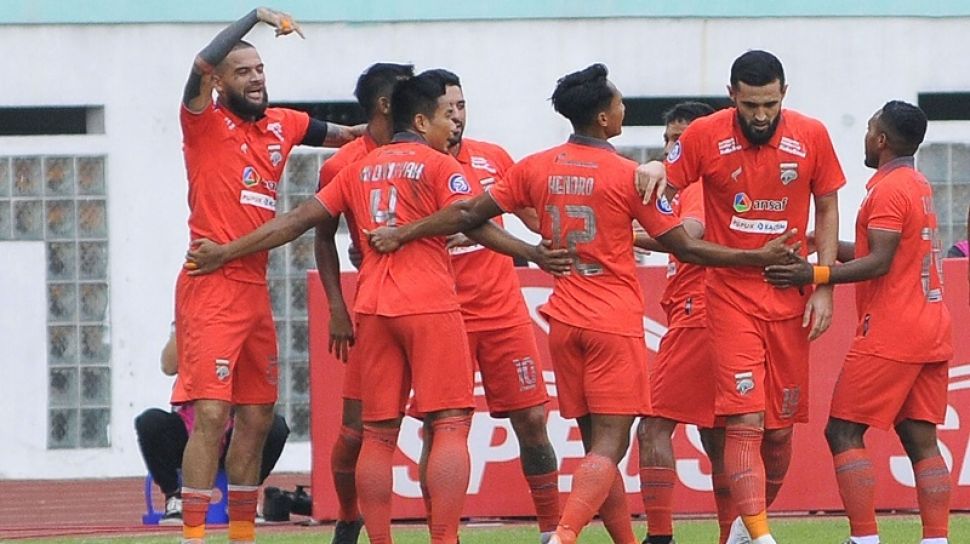 Suara.com – Borneo FC management admitted that they were disappointed with the decision of PT LIB as the league operator to temporarily suspend the 2022/2023 Liga 1 competition, following the tragedy that recorded 125 deaths at the Kanjuruhan Stadium after the Arema FC vs. Persebaya Surabaya match, Saturday (1/10) night.
Secretary of Borneo FC, Farid Abubakar said the temporary suspension had a very detrimental impact, especially now Borneo FC is in its best performance and is at the top of the standings.
"Of course we are very disappointed with this decision, because of what happened to one team, but all must bear the consequences," said Farid as quoted by Antara, Sunday.
However, the Management of Bornoe FC sympathizes and expresses deep condolences for the tragic event that killed more than a hundred supporters after watching the 2022 Liga 1 match.
Read Also:
Unlike Kanjuruhan, the Persijap vs. Persela match was accompanied by the cheers of the supporters
"We share our condolences for the incident, hopefully this tragedy with fatalities will be the last in Indonesian football," said Farid.
Farid said that as a form of empathy for the sad event, a number of football fans in Samarinda had performed unseen prayers and prayed together for the victims of the tragedy in Kanjuruhan.
According to Farid, in soccer, winning or losing is normal, so football fans must also realize that one day their team will achieve bad results in matches.
"It's true that losing at home is very disappointing, especially when you lose to your own rivals, but people must think well, lest their actions harm others, let alone cause fatalities," explained Farid.
Farid hopes that this incident can be used as a valuable lesson, especially for football lovers when they are disappointed with the appearance of their proud team, namely by meeting the team management and discussing to find solutions and solutions.
Read Also:
Commemorating the Tear Gas Shooting Incident in Kanjuruhan in 2018
"We hope that there will be no more anarchic incidents in football, let alone its detrimental impact on Indonesian football," said Farid.
[Antara]