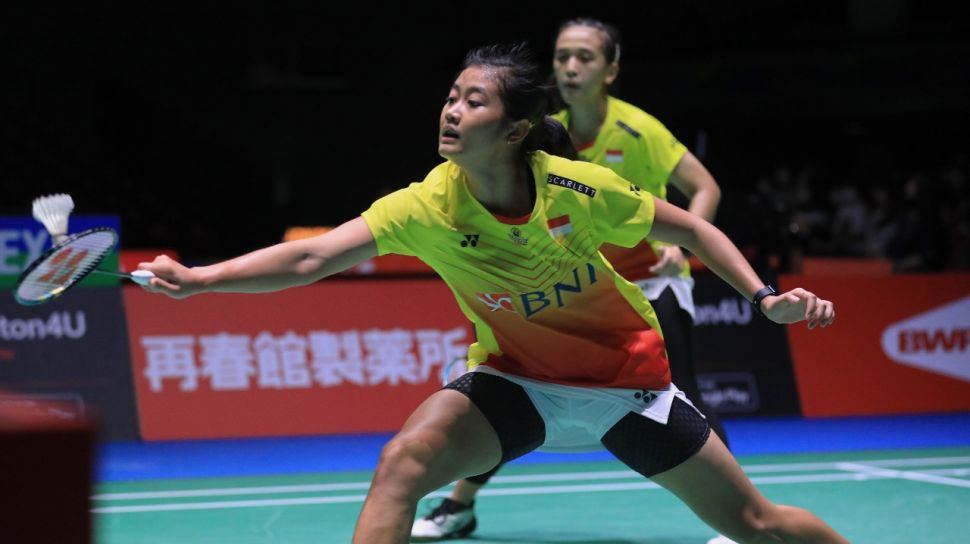 Suara.com – Indonesian women's doubles, Febriana Dwi Puji Kusuma/Amalia Cahaya Pratiwi, are eyeing the Vietnam Open 2022 title after securing a place in the semifinals of the BWF Super 100 level tournament. .
Febriana/Amalia's hopes of becoming champions are getting closer to reality after they successfully defeated compatriots Dhea Bunga Anjani/Fuyu Iwasaki in the quarter-final match in Ho Chi Minh, Vietnam, Friday.
Febriana/Amalia won 21-12, 21-14 and became the only Indonesian women's doubles representatives remaining at the 2022 Vietnam Open.
"Alhamdulillah, today's match we played to the maximum. Even though the field conditions are a bit uncomfortable, we can handle it," Amalia said as quoted by PBSI in Jakarta as published by Antara.
Read Also:
Vietnam Open 2022: Zacha/Bela Prepare to Face Dejan/Gloria in Semifinals
"In terms of adaptation, we must adapt to the field more quickly. Each field has different conditions. Tomorrow in the semifinals, we must be more optimal," he said.
Even though they have regularly appeared in top-level tournaments, including Super 500 to Super 1000, the pair who are familiarly called Ana/Tiwi don't want to underestimate the championship at the lower level and will do their best to win the title.
"We don't think about what level to compete at because we try to maximize our performance in every match," said Tiwi.
"And in this tournament we must be able to take advantage of the opportunities that exist to win the title. We want to win here," he added.
In the semifinals, next Saturday, Ana/Tiwi will face the Hong Kong pair Lui Lok Lok/Ng Wing Yung.
Read Also:
Guangzhou to Host BWF World Tour Finals 2022
Ana/Tiwi, who are now ranked 33rd in the women's doubles world, have never been on the championship podium this year. Of the 11 tournaments they have participated in so far this year, the semifinal in Vietnam is Ana/Tiwi's best result.