Suara.com – One of the events held at the Indonesia Electric Vehicle Show or IEMS 2022 exhibition at the Jakarta Convention Center (JCC) is an electric vehicle seminar.
On Thursday (29/9/2022), appearing as one of the speakers was Muhammad Firdausi Manti, Assistant Deputy of Maritime Affairs and Transportation of the Coordinating Ministry for Maritime Affairs and Investment.
Quoted from the news agency Between, he stated that currently the choice of electric cars or Electric Vehicles (EV) in Indonesia is still limited, so there are big opportunities for global manufacturers to invest. The goal is to increase the choice of electric vehicles according to the needs of the community.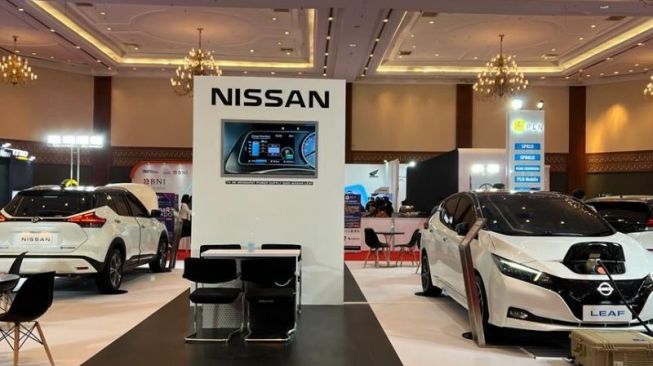 "We from the government hope that foreign manufacturers or companies will also invest in Indonesia," he explained.
Read Also:
Visit IEMS 2022, Dr H. Moeldoko Highlights Imported Components for Electric Cars
Currently, the price of electric vehicles is still relatively expensive because there are very few vehicle variants available in the domestic market.
Several models that have been sold in Indonesia include the sedan category, Sport Utility Vehicle (SUV), to city cars with not too many model options.
For this reason, with the increasing number of global automotive companies investing in producing electric vehicles in Indonesia, the choice of electric vehicles will become more diverse. In the end, it can make the price of electric vehicles more competitive.
"We hope that (foreign automotive companies) will invest here, build here to add variants that there are not many in Indonesia. So that later when there are more variants there will be more choices," said Muhammad Firdausi Manti.
Read Also:
Talkshow IEMS 2022: Use of Electric Vehicles Increases, Serious Research Needs Battery Development
He also said that the government was working on an idea to provide incentives to buy new electric vehicles for the community.
The incentives provided can be in the form of reduced vehicle taxes, such as the Sales Tax on Luxury Goods Borne by the Government (PPnBM DTP) incentives.
With incentives, the price of electric vehicles can be reduced so as to make it easier for people who want to buy environmentally friendly vehicles.
"For example, what taxes are borne by the government, the same as for example PPnBM vehicles are borne by the government. Well, maybe that is the scheme so that later prices can be reduced so that people can buy cheaper," concluded Muhammad Firdausi Manti.