Suara.com – Devina Kirana became the public spotlight, after being accused of being an affair with Rizky Billar. This allegation occurred after many mentioned his name on TikTok social media.
In the midst of the issue of her alleged affair with Rizky Billar, Devina Kirana has just uploaded a quote that seems to be trying to strengthen her heart to face life's trials.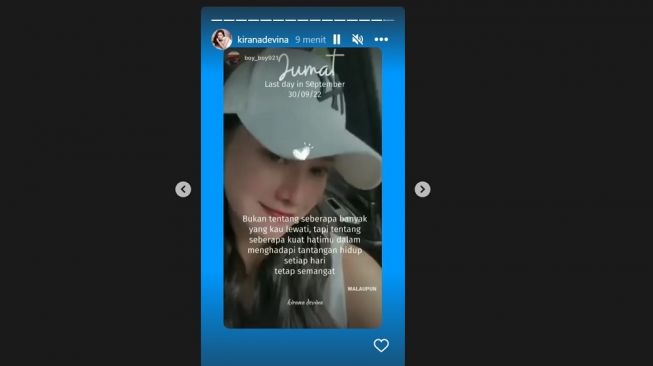 Through Instagram Story uploads, Devina Kirana uploaded quotes about the heart that must be strong with the song "Sang Dewi".
"It's not about how much you've been through, but about how strong your heart is in facing life's challenges every day, keep the spirit," quotes Devina Kirana uploaded on Instagram, Friday (30/9/2022).
Read Also:
It's First and Last! Inul Daratista Gives a Strong Warning to Rizky Billar After Lesti Kejora Experiences Domestic Violence
Currently, Devina Kirana and Rizky Billar have yet to clarify the issue of their affair.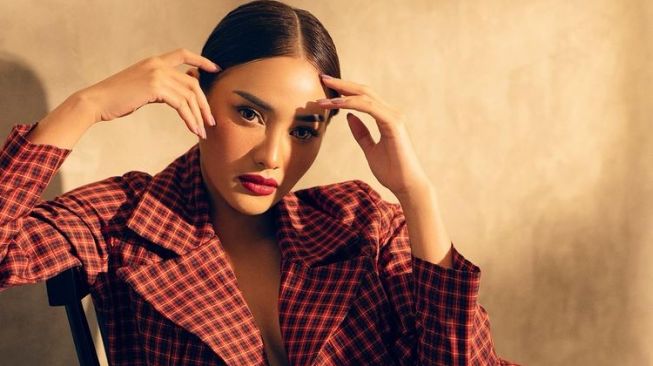 However, a number of netizens have attacked Devina Kirana's Instagram comment column and urged her to immediately clarify her relationship with Rizku Billar.
"If your Instagram is locked or you turn off comments, that means it's true, bro," said one netizen.
"Is this his mistress, astaghfirullah, who has the heart to be with women, even though he stopped here because of the comments on TikTok," said another.
"Oh, because of your father's will, eh," added another.
Read Also:
Ironic! Lesti Kejora – Rizky Billar Wins Best Couple Award 2022 in the Midst of Domestic Violence and Infidelity Issues