The era of modernization is equipped with all the conveniences of technology, making it easier for someone to work to get easy access to information. The information obtained becomes knowledge. In fact, this knowledge is increasingly diverse in its types, considering that the awareness and openness of individuals, especially women, is increasingly widespread.
But, you know what, Beauties? Long before independence, Indonesia experienced colonialism which made this country have to crawl towards freedom so that we can live comfortably as it is today.
The strong desire to be independent in order to get a safe and free life, made some of the former national heroes to fight in their own way. One of them, Raden Dewi Sartika. Not only RA Kartini, who we know as a fighter for women's emancipation, Dewi Sartika who comes from West Java has the same dreams and goals as Kartini.
Even some of her movements in the past can be an example for women today to be empowered. Even though her body is gone, Dewi Sartika left a million meanings and messages for women to be independent and aware of education. What are the movements and values ​​of Dewi Sartika that can be applied by today's women? Check out the reviews, come on, Beauties!
West Java Women's Movement Figure & Named as National Hero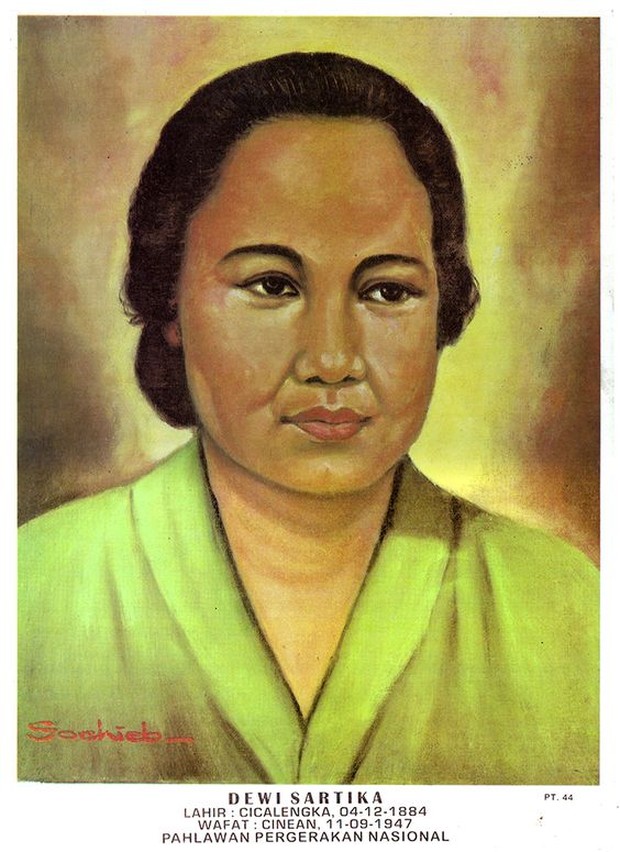 Dewi Sartika/Photo:Pinterest.com/Marnos Comics
The public knows a lot about the figure of RA Kartini as one of the women's emancipation figures. However, apart from Kartini, there are other figures who have the same determination to advance Indonesian women for independence, one of them is Dewi Sartika. The woman who was born in Cicalengka, December 4, 1884, is a native of Bumi Periangan who really cares about education.
When she was a child, Dewi often played school simulations. He likes to play the role of a teacher. Apparently, the role is not just a simulation for Dewi. There was a special love for the world of education, especially at that time Indonesia was still in the colonial period. At that time, the majority of the population of West Java, especially women, could not taste the study bench.
Dewi herself had received Sundanese and Western cultural knowledge by her uncle. Privilege what he gets he wants to use for the wider community. So, in 1899 he decided to move to the Flower City, Bandung. And, on January 16, 1904, he formed Sakola Wife in Pendopo, Bandung Regency. The school which is intended for women is expected not only for theoretical knowledge, but women's skills can be honed through the school.
Teach Empowered Women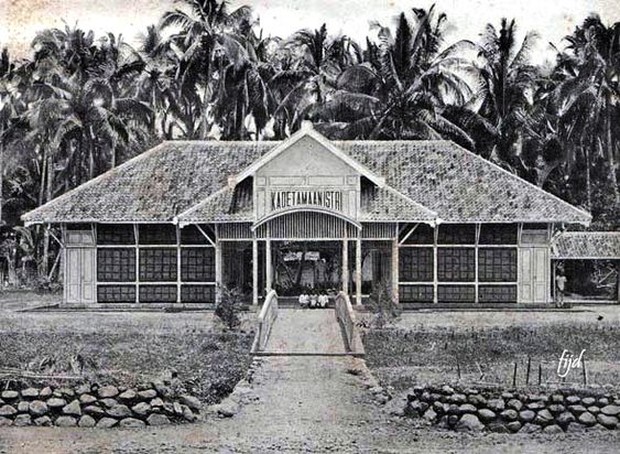 Wife Priority School/Photo:Pinterest.com/Lucky Irawan
There are many twists and turns to go through the school journey that Dewi founded. In 1910, the school changed its name to Kaoetamaan Wife School. At the school, Dewi teaches women to learn, from honing skills such as reading, arithmetic, religious education, to various skills.
Two years later, in 1912, 9 schools were spread across West Java. And in 1913, it developed into one school in each district and city. The movement continues to be intensified by Dewi Sartika to create more and more Indonesian women who are knowledgeable and empowered. For her, education is important and is a right and obligation for women to be independent and have principles in life.
In the midst of colonialism, Dewi continued to advance undaunted by all threats and dangers. Dewi tries to support women's efforts to be independent and free from all things that overtake women. For Beauties who want to follow in the footsteps of Dewi Sartika, you can go your own way. By working according to your expertise in the field, you have supported the Indonesian women's movement to move forward.
Dewi Sartika aka Woman Understanding Self Value: Women are Valuable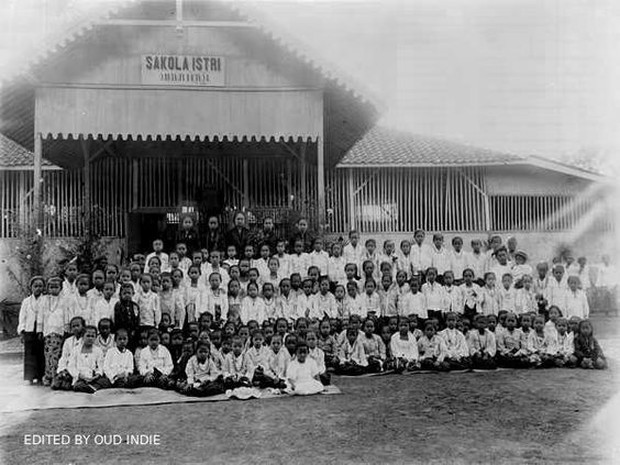 The Wives of Sakola Students Founded by Dewi Sartika/Photo:Pinterest.com/Oud Indie New
Dewi's struggle is not without reason, she wants women to have the fighting power for her life. Through their schools by providing various skills, women are expected to be able to compete with men. Skills are also used as provisions for women to continue to create the next generation in order to gain access to knowledge and better empowerment in the future.
One of them is our generation, Beauties. Access to learning and everything we have gained up to this moment are the fruits of Dewi Sartika's values, one of which is in the field of education and women's empowerment. Dewi not only left the world with just a name, however, with what she had been fighting for. Cool, our heroes, Beauties!
Having the Relics of the "Raden Dewi Sartika" Inscription as a Reflection of Empowered Advanced Women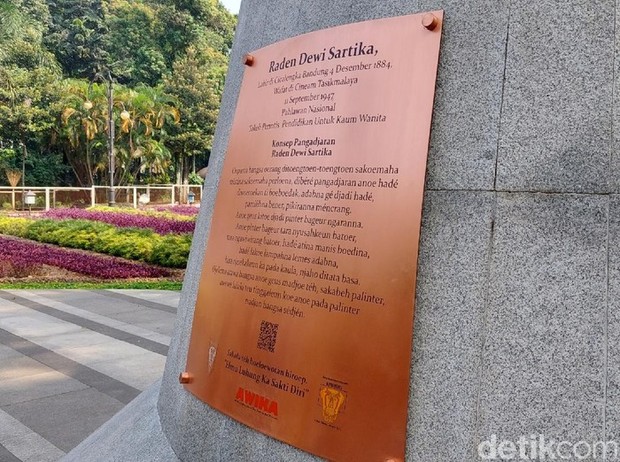 Raden Dewi Sartika Inscription in Bandung/Photo: detikcom/ Wisma Putra
Launch page Detik news, in Bandung there is an inscription dedicated to Dewi Sartika. The inscription entitled "The Concept of Pangadjaran Dewi Sartika" was inaugurated directly by the Mayor of Bandung, Oded M Danial. The inscription contains the message of seeking the highest knowledge for anyone.
"I see, firstly, the character education of this nation's children must learn a lot from him, because with character, this nation becomes strong," said Oded during the inauguration of the inscription.
Apparently, many things were left by Dewi Sartika for Indonesian women. The movement that he has done can be an example, here, Beauties!
***
Want to be one of the readers who can take part in various exciting events at Beautynesia? Come on, join the Beautynesia reader community, B-Nation. The method REGISTER HERE!
(sound/sound)