Newsdelivers.com, Insertlive –
Insertizen don't just use it face serum and body lotion which promises to give white and glowing skin.
Of course, it is important to pay attention to what ingredients are in these skincare products.
Like the newly launched product by Wonderly. The product was inspired by Luxurious Beauty Clinic.
Collaborating with dermatologists to experts from abroad, Wonderfully presents face serum and body lotion which is able to make the skin of Indonesian women always bright and healthy.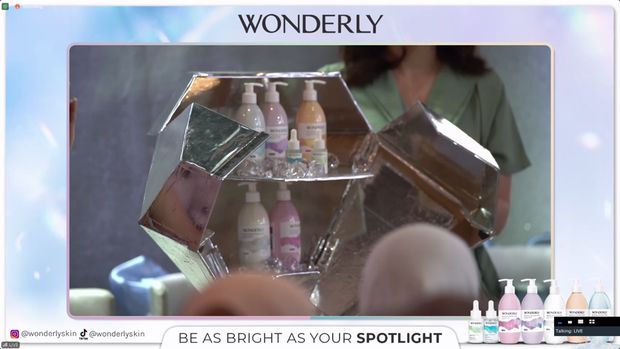 These are the essential ingredients that must be in your face serum and body lotion/ Photo: Insertlive
"Not only bright, but also well-maintained" long lasting. So, this is where Wonderly will come in and help women get the products they need," explained Clarissa. A Gunawan as Wonderly's Group Head on Wednesday (28/9).
Wonderly uses three main and best ingredients to get bright and healthy skin.
Diamond Miscrocrystal: 100% micronized diamond which is exclusively sourced from New York and is very effective for brightening the skin.
White Collagen Peptide: keeps skin young by increasing skin elasticity and controlling skin moisture.
Ceramide: maintain skin barried and can absorb perfectly into the skin.
With these three main ingredients, Insertizen can get many advantages, as follows:
Exfoliating Lotion variant used at night is able to remove dead skin cells, treat skin elasticity to disguise wrinkles.
Face Serum is used as needed to get evenly bright skin results.
Body Lotion variant that can be applied in the morning and at night and serves to brighten, nourish and treat skin barrier.
(agn/agn)