Suara.com – The Persib Bandung squad devoured an undisclosed training menu ahead of the big match against their eternal rival, Persija Jakarta in the 11th week match of the BRI Liga 1 2022/2023 at the Gelora Bandung Lautan Api (GBLA) Stadium, Sunday (2/9/2022).
Persib's preparations were even more perfect after a trio of Indonesian national team players joined the training. They are a trio of midfielders Marc Klok, Rachmat Irianto and Ricky Kambuaya.
The Maung Bandung squad training – Persib's nickname – took place behind closed doors. No one should peek so that against Persija later can achieve positive results.
Reporting from the official Persib website, Thursday (29/9/2022), Rachmat Irianto and Marc Klok immediately devoured all the training menus directed by the head coach of Maung Bandung, Luis Milla.
Read Also:
Arema FC vs Persebaya: Unwilling to draw, Aji Santoso Aims for Full Points in Kanjuruhan
"Meanwhile Ricky had to train separately because he had a slight fitness problem after playing the FIFA Matchday (with the Indonesian national team) against Curacao a few days ago," Persib said in a statement, Thursday (29/9/2022).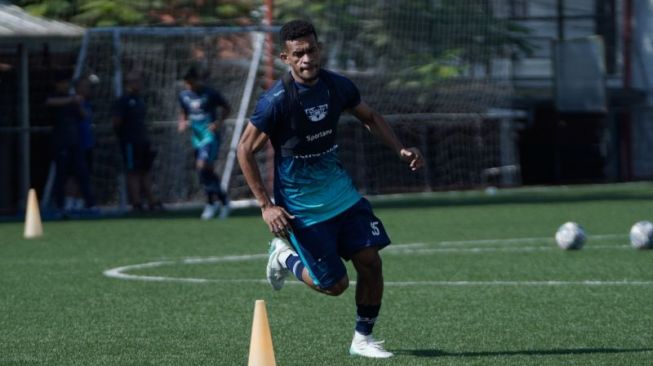 Milla and the coaching team focused on finalizing the game's tactics. As previously informed, this training session is still closed.
In the exercise that was held this morning at 09.30 WIB, the players were honed in possession of the ball and finishing. Not only that, Milla gave a small side game at the end of the training session.
Besides Ricky, there is one Persib player who has fitness problems. So they have to practice separately.
"David Rumakiek has to undergo separate training with the physiotherapist as he is still recovering."
Read Also:
Link Live Streaming BRI Liga 1: Persis Solo vs PSM Makassar
The duel of Persib vs. Persija this weekend is certainly highly anticipated by football lovers in the country. Because, there is a certain prestige that makes the game exciting.