Suara.com – Actor Rano Karno's wife, Dewi Indriati, reported that her sister-in-law, Suti Karno, was being treated at the hospital. But it is not known where and when the actress began to be treated.
In Reels Dewi Indriati's Instagram upload, Suti Karno is seen sitting in a wheelchair being pushed by a nurse.
Not alone, Suti Karno was also accompanied by her family, including Rano Karno.
"Good spirit my dear sister @sutykarno. Our prayers for your recovery don't give up," wrote Dewi Indriati
Read Also:
Rano Karno Uploaded a Photo in Front of the Tomb of Rasulullah SAW, Public: Missing Baitullah, Missing Rasulullah
Suti Karno also replied as a thank you. According to him, family support is what keeps him going.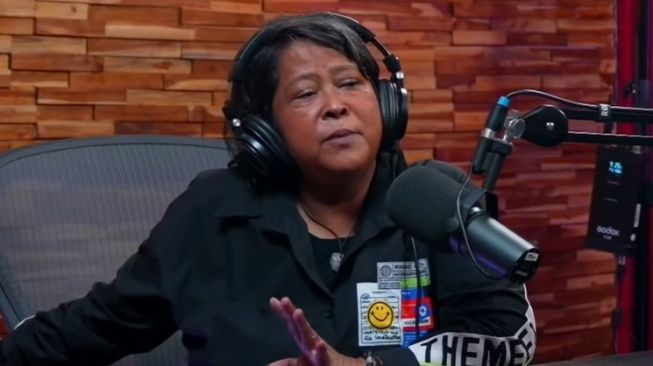 "Ready my beloved sis, family support makes me strong. Love you (heart emoji)," commented the sister-in-law.
Dewi Indriati's upload was also flooded with prayers from netizens.
"Hope you get well soon, mba @sutykarno. Amen, Robbal Alamiin," said @anisa ***.
"Mba Dewi. Hopefully @sutykarno will soon be cured of his illness and be given a speedy recovery," added @srisu ***.
Read Also:
Grandson wants to drink Zamzam water, Rano Karno immediately invites the Umrah family
"Hope you get well soon, Ms. Atun aka Ms. @sutykarno," added @selly***.
However, unfortunately Dewi Indriati did not explain the illness suffered by Suti Karno.
It is known that the Atun player in 'Si Doel' has a history of diabetes.