Beauties, there is good news for those of you who want to vacation in Japan. Starting October 11, the Japanese government has allowed foreign tourists to enter and re-implement visa-free. This means, you can go on vacation to Japan without a guide and visa-free, but there are still requirements that must be met. One of them is already receiving three injections of the Covid-19 vaccine.
Well, since this vacation permit to Japan for foreign tourists only takes effect on October 11, which is the month Sakura is experiencing autumn, there are some clothes or clothes that you have to prepare so that no cold while on vacation in Japan. The reason is, the temperature in Japan can reach below 20 degrees Celsius in autumn.
What clothes should be prepared when visiting Japan in autumn? Check this outBeauties!
Umbrella, Blouseand Knitted Tops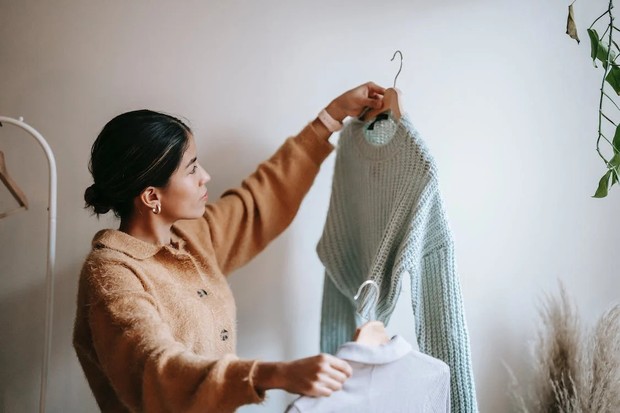 vacation to Japan/Photo: freepik.com/Liza Summer
For Beauties who want to visit this Sakura Country in October, don't forget to bring a T-shirt and blouse which is comfortable and the material is a bit thick because the temperature there may be cooler considering it has entered the middle of autumn.
If you want more simple, you can just bring a knitted top. Clothes made of knitted fabric are usually thick so they can make you feel warmer. This knitted top can be worn alone or mix and match with a t-shirt or blouse.
Pants or Long Skirt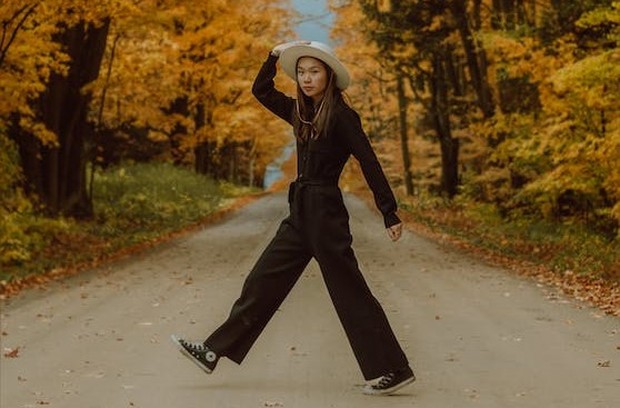 autumn clothes/Photo: freepik.com/jasmin chew
Long skirt too no you may miss it when you visit Japan. This model skirt can make your appearance look more feminine. However, if you don't like wearing skirts, you can bring trousers while on vacation to Japan.
We recommend choosing pants or long skirts that are comfortable to wear and dry easily because rainfall from light intensity to rainstorms often occurs in Japan in autumn. Also choose thick pants or long skirts to protect your feet from the strong wind.
Cardigan and Coat
autumn cardigan/Photo: freepik.com/ Anastasia Shuraeva
In autumn, the temperature will be getting colder and colder. To keep your body warm while traveling in Japan, you can wear cardigan or coat as outer. You can wear cardigan or coat which material no too thick so no hot during the day and no fill the suitcase too full.
Sneakers or Boots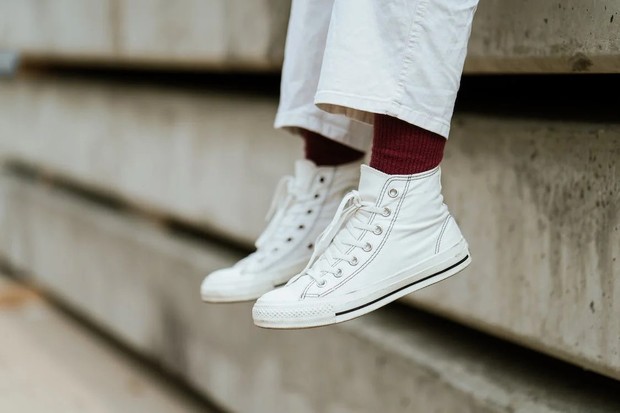 shoes for a vacation to Japan/Photo: freepik.com/Ketut Subiyanto
For footwear, sneakers can be the right choice if you come to Japan in early autumn because the temperature is still quite warm. Choose sneakers comfortable and breathable so that your feet no damp when traveling in Japan.
However, if you plan to come to Japan in mid or late autumn, shoes boots is the right choice. The reason is, during mid and late autumn, the temperature is already noticeably colder. So, so that your feet no it's cold, you should choose shoes boots comfortable and upholstered in thick fur.
***
Want to be one of the readers who can take part in various exciting events at Beautynesia? Come on, join the Beautynesia reader community, B-Nation. The method REGISTER HERE!
(raf/raf)