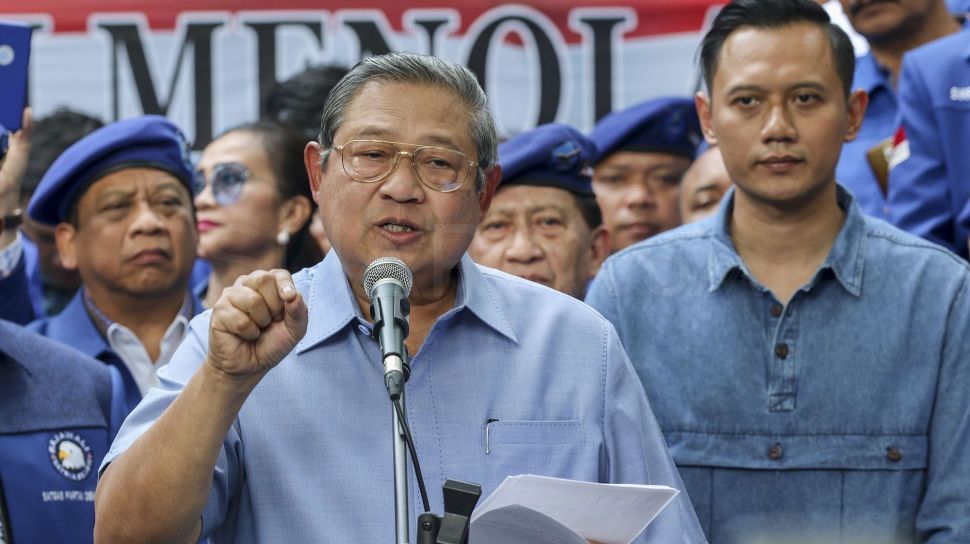 Suara.com – The Democratic Party is still waiting for the consideration of the Chairperson of the High Assembly of the Party, Susilo Bambang Yudhoyono or SBY, in determining the direction of the coalition.
The chairman of the Democratic Party's DPP, Herman Khaeron said his party submitted the consideration to the Party's High Assembly.
"We leave it to the chairman of the High Assembly or to the Party's High Assembly because that is the domain. I don't know who will form a coalition with then what will be the consideration," said Herman at the Senayan Parliament Complex, Jakarta, Thursday (29/9/2022).
SBY is not only given the authority to consider the direction of the Democratic coalition.
Read Also:
Megawati once made George Bush angry, as a result, she was prevented from losing to SBY
However, the 6th President of the Republic of Indonesia together with his son who is the General Chairperson of the Democrats, Agus Harimurti Yudhoyono (AHY), will also consider who the Democratic presidential and vice presidential candidates will be.
"Including the presidential and vice-presidential candidates, it is the domain of the party's High Council, the chairman of which is Pak SBY; the vice chairman is the general chairman. So, just wait for the time," said Herman.