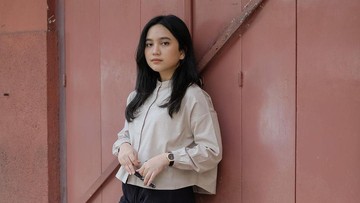 Newsdelivers.com, Insertlive –
Rachel Amanda again shows her extension as an actress through her latest work. This time he starred in a series entitled Drama Ratu Drama with Enzy Storia.
Serial Drama Ratu Drama focuses on Ijul, the character played by Enzy Storia. She is an antagonist actress who wants to prove that while in the real world, she is a good person.
"Maybe friends who don't know, the antagonist actor has the risk of annoying people. Even though it's just acting, right. Even my friends who are the original antagonists are really sweet," said Rachel Amanda when met on Trans TV, Thursday (29/9). ).
"The story is deep. I think for example Enzy, she actually wanted to protest with people but she held back for fear of being considered worse," continued Amanda.
Knowing the typical antagonist character, Rachel Amanda admits she doesn't want to be like that in the real world. He just wants to be a person that everyone knows well.
"Hopefully I'm the protagonist in his real life," he said with a laugh.
Rachel Amanda later admitted that she was the one who couldn't talk freely to everyone. Because he always feels bad when he says something.
(ikh/ikh)