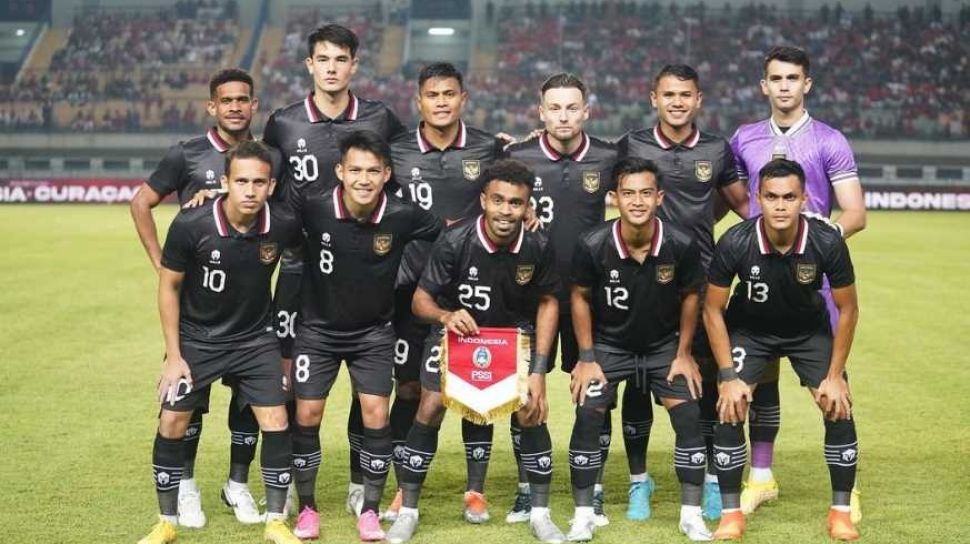 Suara.com – The Indonesian national team has indeed been in the spotlight in recent months, right after confirming themselves to qualify for the 2023 Asian Cup.
Most recently, Shin Tae-yong's senior national team children managed to win two victories in the FIFA Matchday against the Curacao National Team which was held in Indonesia.
In those two matches, the Indonesian national team managed to score 5 goals with 3 goals conceded against the CONCACAF representative.
The strength of the Indonesian national team is currently recognized by one of the former Vietnam national team players, Nguyen Manh Dung, who again believes that Southeast Asia's greatest strength is in the Garuda squad.
Read Also:
Rows of Indonesian National Team Captains in Shin Tae-yong's Coaching Era
The strength of the Indonesian national team in Southeast Asia for Nguyen Manh Dung has actually existed for a long time, long before Shin Tae-yong was appointed as coach.
The Indonesian national team has been called 'too long to retain its greatest strength', because according to Nguyen Manh Dung, there has been no classy coach.
"Before Pak Shin, the Indonesian national team was competitive. But maybe at that time they were not led by a great coach," said Manh Dung.
"So their achievements are sometimes not clearly visible. Indonesia has always been a strength in Southeast Asian football," he continued.
"So if Indonesia wants to retain Pak Shin, his expertise is only needed partially, and the image of (big name) is the key."
Read Also:
Indonesian U-17 National Team vs Guam, Iqbal Gwijangge: Hopefully We Can Get Maximum Results
This comment is certainly a sign for Vietnam, when one of its former players acknowledges the return of the strength of the Indonesian national team.
The following is a brief profile of Nguyen Manh Dung, a former Vietnam national team player who praised the improvement in the quality of the current Indonesian national team.
Full Name: Nguyen Manh Dung
Date of Birth: April 29, 2981
Age: 41 Years
Nationality: Vietnamese
Position: Goalkeeper
Join the National Team: December 25, 2014
Club Play History
Ninh Binh FC (2014)
[Eko I]