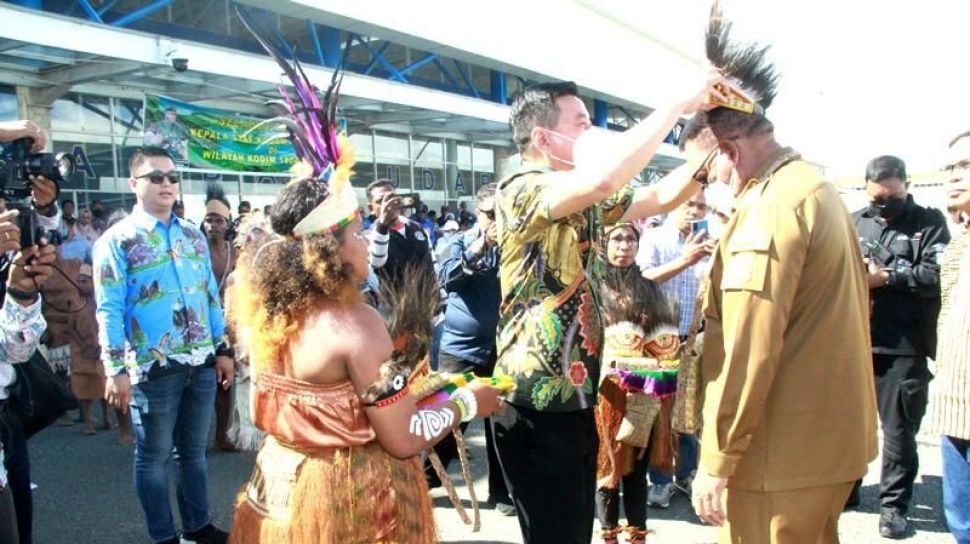 Suara.com – The Acting Governor of West Papua, Paulus Waterpauw, reported Lukas Enembe's lawyer, Stefanus Roy Rening, to the Criminal Investigation Unit of the National Police. He reported Stefanus because he was said to have spread false news or hoaxes.
Paul's attorney, Heriyanto said that this report had been received and registered with Number: LP/B/0570/IX/2022/SPKT/BARESKRIM POLRI, dated September 29, 2022.
"We report the attorney for Governor Lukas Enembe Stefanus Rening because the person concerned issued a statement that the determination of the suspect from Lukas Enembe was due to politicization or criminalization," Heriyanto said to reporters, Thursday (29/9/2022).
In the report, said Heriyanto, his party also included evidence in the form of videos. While the alleged article is Article 45 of Law Number 19 of 2016 concerning Information and Electronic Transactions or ITE.
Read Also:
Paulus Waterpauw Denies Lawyer Lukas Enembe Calling Himself Object of Lobbying by Head of BIN and Minister of Home Affairs to become Deputy Governor
"That someone spreads fake news through electronic media," he said.
Soma
Paul first sent a subpoena to Luke's legal team. In the subpoena, Paulus gave Luke's legal team 2×24 hours to immediately provide clarification on the accusations against him being involved in the process of determining the suspect carried out by the Corruption Eradication Commission (KPK).
"A summons has been sent to LE's legal team (Lukas Enembe) to immediately provide clarification within 2 x 24 hours. If there is no response, we will take legal steps for defamation," said Paulus in Manokwari, Monday (26/9). ) night.
He said that the subpoena against Luke's legal team was a mechanism (right of responsibility) for unilateral accusations which he considered as an empty, baseless discourse and had the potential for defamation.
Read Also:
There is a possibility that Putri Candrawati was detained after being handed over to the Criminal Investigation Police Investigator
"I remind LE's legal team not to go too far in making unfounded discourses, but to face the ongoing legal process," he concluded.