Newsdelivers.com, Insertlive –
Park Min Young's agency has again provided its latest clarification regarding the actress' dating issue.
Kwon Jin Young as the CEO of Hook Entertainment said that now Park Min Young has broken up with his rich girlfriend.
The agency apologized after being late in providing clarification regarding Park Min Young's dating rumors.
Apart from mentioning drama players Her Private Life it has broken up, the agency also denied that Park Min Young got a lot of profit from the rich CEO.
"This is Hook Entertainment's CEO Kwon Jin Young. Regarding the dating news of actress Park Min Young, we apologize for the delayed statement because it took some time for the agency to confirm the facts," the agency wrote.
"First of all, Park Min Young has broken up with the individual mentioned in the dating rumors. Also, it is completely untrue that actress Park Min Young received a significant monetary advantage from the individual," they continued as quoted. Soompi.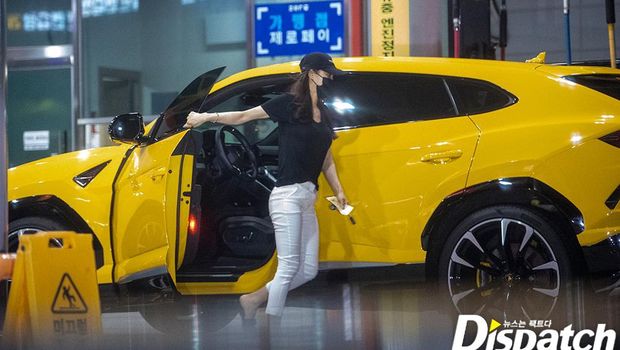 Park Min Young and Kang Jong Hyun/ Photo: doc. Dispatch
Hook Entertainment also said that Park Min Young's brother had resigned from his position as director of INBIOGEN.
"Her sister Ms. Park has also expressed her intention to resign from her position as outside director of INBIOGEN," they said.
For the time being, Park Min Young has not been able to provide an official direct clarification because he is still busy with his latest drama shooting schedule.
"For actress Park Min Young, it is currently her top priority to successfully complete filming for the ongoing drama Love in Contractso he will do his best not to harm the broadcast," explained the agency.
"We once again ask for your understanding so that Park Min Young can fully focus on the rest of filming for her drama," the agency continued.
Previously Dispatch reported that Park Min Young was dating a wealthy CEO by releasing several photos of the actress.
(agn/and)