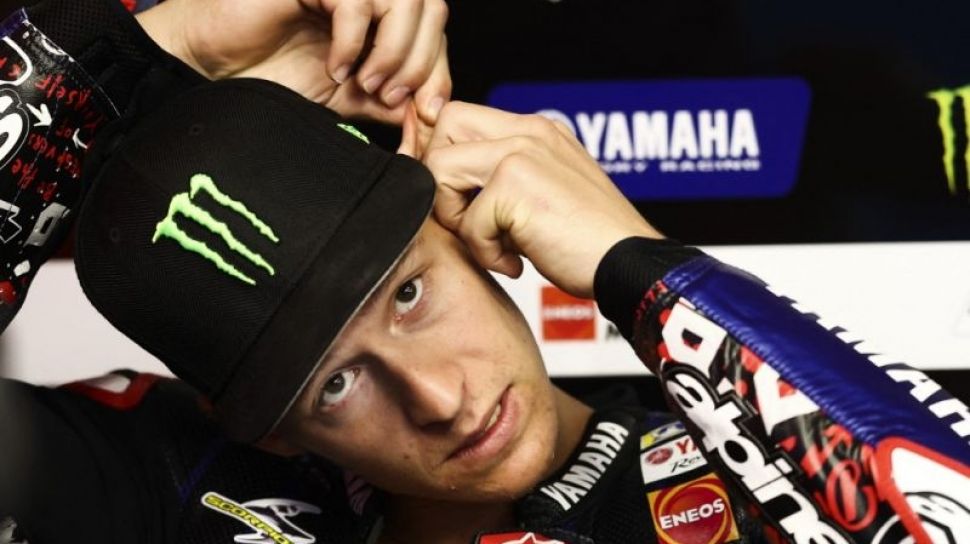 Suara.com –
Fabio Quartararo believes more in the Thailand MotoGP after his superiority at the top of the MotoGP standings. This Yamaha rider is also determined to be able to climb the podium in Buriram after the disappointing result at Motegi.
Quartararo struggled to push into the forward position and finished in eighth position in the race at the Motegi Circuit, Japan, last week.
The result made Quartararo climb the podium in three consecutive races. The Monster Energy Yamaha rider last reached the podium at the Austrian MotoGP 2022 in second place.
But Fabio Quartararo still had better luck at Motegi than his rival, Francesco Bagnaia. The Ducati rider crashed on the last lap and failed to score points.
Read Also:
Thailand MotoGP Statistics: Marc Marquez Has a Good Record
Quartararo is still at the top of the 2022 MotoGP standings with 219 points. He is 18 points ahead of Bagnaia, and 25 points ahead of Aleix Espargaro.
"With all the circumstances and what's going on, we say it's better to take 8 points than lose 8 points," Quartararo said as quoted by Crash.
Now Quartararo is preparing to perform in Buriram. It's a track with fond memories for Quartararo, who battled Marc Marquez for victory as a premier class rookie in his previous appearance.
"Leaving Motegi with an increasing lead in the championship is positive, but we have to work hard this weekend because our potential is better than finishing eighth," Quartararo said.
"I'm happy we raced at the next Buriram circuit because it's a good circuit for me and also for Yamaha. I was second last time we rode here in 2019."
Read Also:
Thailand MotoGP Live Streaming Schedule 2022: Marc Marquez Can Go Crazy
Quartararo is determined to return to the podium at the MotoGP Thailand. "For sure, I will give my 100% to be on the podium again this time," he concluded.