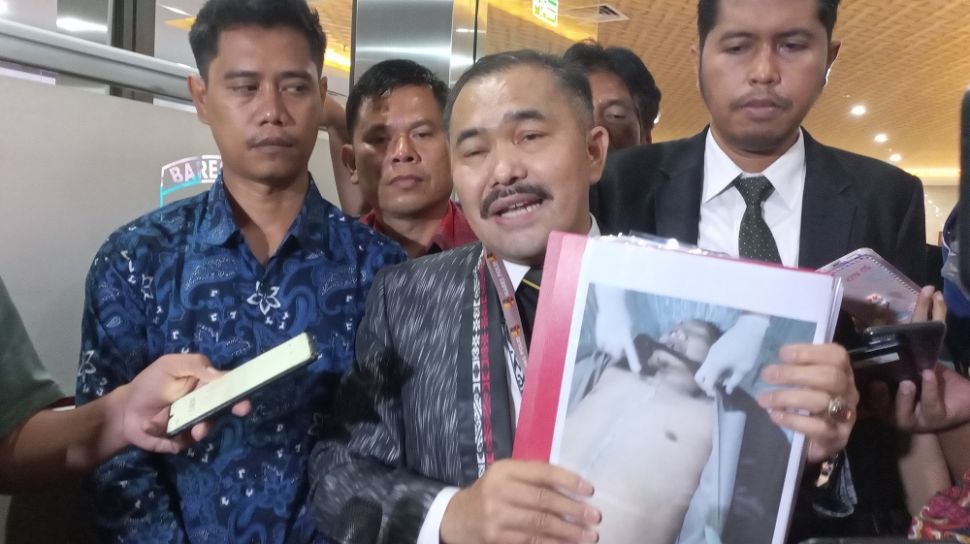 Suara.com – Kamaruddin Simanjuntak, attorney for Brigadier Nofriansyah Yosua Hutabarat, supports the public prosecutors (JPU) who handle the case files for the trial of Brigadier J's murder in a safe house.
"It is true, if possible, that the Public Prosecutor will be secured so that it is sterile," said Kamaruddin during a press conference in West Jakarta, Thursday (29/9/2022).
This, said Kamaruddin, was needed so that the prosecutor would not be intervened by external parties or factors that could influence the trial process for the case of Brigadier J's murder in the future, including the granting of gratuities.
"That's correct, so the prosecutor, for example, is quarantined. The term is to be free from the 'prayer' viruses, sorry, this is 'prayer' in quotes, yes, this is the envelope push," he said.
Read Also:
Prayers for Brigadier J's Mother and Beloved Ahead of Ferdy Sambo Cs' Trial: May the Truth be Revealed Honestly!
On that occasion, Kamaruddin also thanked and invited the public to guard the case of Brigadier J's premeditated murder so that the legal process runs smoothly.
"So that Indonesia is free from mafia practices because now these mafias have gripped our officials between state institutions," said Kamaruddin.
Previously, Deputy Attorney General for General Crimes at the Attorney General's Office, Fadil Zumhana, stated that the files for the premeditated murder case of Brigadier Nofriansyah Yosua Hutabarat or Brigadier J and the case file for obstruction of justice involving Ferdy Sambo were complete.
"The formal and material requirements have been met," Fadil told reporters at the Lobby of the Jampidum Building, Attorney General's Office, South Jakarta, Wednesday (28/9).
Fadil stated that the premeditated murder case file and the case file related to obstruction of justice have met the formal and material requirements so that they are declared complete (P-21) and will be tried soon. (Between)
Read Also:
Supporting the Public Prosecutor for the Ferdy Sambo Case in Safe House, Kamaruddin Simanjuntak: The Prosecutor is Quarantined, To Free The Envelope Virus