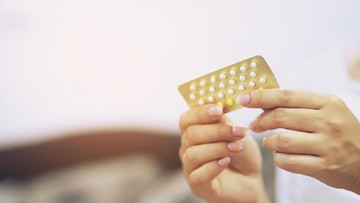 In certain conditions, some mothers are not ready to get pregnant or do not want to have more children. In an effort to prevent pregnancy, mothers can take advantage of emergency birth control pills.
What are emergency birth control pills? Is it different from the usual birth control pills, Mother? Citing the explanation on the page WHO IntThe emergency contraceptive pill can prevent pregnancy by delaying ovulation and not causing an abortion in the mother.
How to take emergency birth control pills to prevent pregnancy
Emergency contraceptive pills can be taken two tablets at once after sexual intercourse, up to 72 hours (3 days), but are more effective if taken as soon as possible. Emergency contraceptive pills, or what are often also called contraception pills or morning after The pill, can be an option to prevent pregnancy in an emergency during sexual intercourse, such as a broken condom or not having time to use contraception because of being carried away.
So how effective is the emergency birth control pill in delaying your pregnancy? Let's continue to see yes.
Knowing the conditions that cause the consumption of emergency birth control pills
Not much different from the WHO review, NHS UK also explained the same results that the use of emergency birth control pills is considered to be able to prevent up to 95 percent of pregnancies if used within 5 days after sexual intercourse, yes, Mother.
You need to pay attention to the conditions under which you are advised to take emergency birth control pills as under the following conditions:
• Unplanned sexual intercourse
• Doubt or feel the sperm spill when the penis is pulled out of the vagina
• Condoms leak because they are torn or left in the vagina
• Not sure if you are using a condom or diaphragm correctly
• Forgot to take combination birth control pills for 3 days in a row
• Late taking the progestin birth control pill more than 3 hours than usual
• Late in getting the progestin contraceptive injection (KB injection 3 months) more than 2 weeks
• Late in getting the combination KB injection (1 month KB injection) more than 7 days
• Incorrect calculation of fertile time
• Pre-ejaculatory fluid on the pubic lips, although not right inside the vagina
• Having sex without consent or because of coercion
Although it is said to be quite effective, emergency birth control pills or morning after pill also has some side effects, yes, Mother. Check out the next page.
Mother, let's download the Allo Bank digital application here. Get 10 percent discount and 5 percent cashback.
Also check out the explanation of emergency birth control pills according to experts as in the video below:
[Gambas:Video Haibunda]