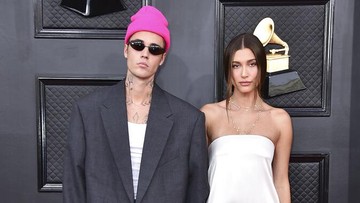 Newsdelivers.com, Insertlive –
Hailey Bieber has denied allegations of snatching Justin Bieber from Selena Gomez. He said he wouldn't do anything sneaky like that.
"No, never," said Hailey Bieber on the Call Her Daddy podcast.
Hailey stated that she and Justin were both single when the two were in a relationship. Hailey also said the relationship went naturally.
"When he and I started (relationships), he was never in another relationship, though. It's not in my nature to interfere with other people's relationships, I never did that. I was taught better than that. I'm not interested in doing that," he continued. .
Hailey did not mention Selena Gomez's name explicitly. However, the topic discussed was about the bullying he experienced from fans of Justin Bieber and his famous ex-girlfriend.
Hailey says breaking up with boyfriends is actually a natural thing. She confidently confirmed that she was not in a relationship with Justin before her husband actually broke up with Selena Gomez.
"I think there are situations where you still kind of go back and forth with someone, but that's not the situation," said Hailey Bieber.
"I can clearly say I was never with him when he was in a relationship with anyone," continued the 25-year-old model.
Hailey and Justin are a couple of artists who are quite highlighted in the world. After deciding to get married in 2018, their household until now is far from oblique gossip.
(yoa/fik)