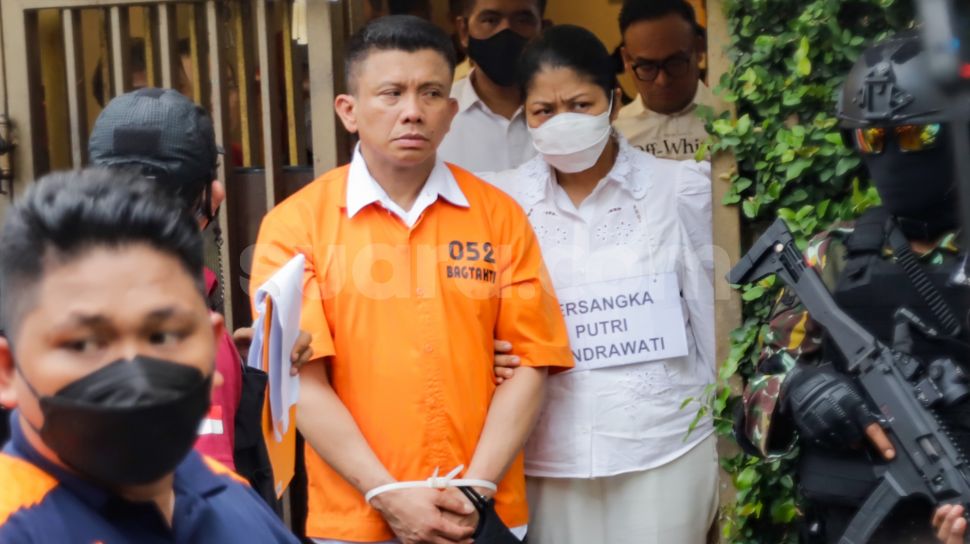 Suara.com – A criminal law expert from Trisakti University, Abdul Fickar Hadjar confirmed the merging of the two case files of Ferdy Sambo as the suspect in the murder of Brigadier J alias Nofryansah Yosua Hutabarat and obstruction of justice will not affect the claim. He considered that this would actually make it easier for the Public Prosecutor (JPU) in the process of proving at trial.
"Will it affect the weight of the charges? It's not the same, because a defendant cannot be sentenced to a double sentence," Fickar told Suara.comThursday (29/9/2022).
Fickar explained that the charges against Ferdy Sambo would be chosen based on the threat of the heaviest sentence. Then add a third.
"If this FS (Ferdy Sambo) matter is put together, the benefits and advantages are more simple combined two crimes at once. Because later the prosecution will choose the heaviest penalty plus a third. The advantage is not going back and forth with the same evidence (witnesses, experts, letters and instructions)," he explained.
Read Also:
Ferdy Sambo Cs Will Be Tried Immediately, Rosti Ibunda Brigadier A: Their Punishment Is Strict!
In law, said Fickar, the merging of these two case files is known as concursus. However, the punishment or sanction imposed remains the same.
"Will there be two verdicts later? No, it's not like that. The case that is examined two at the same time is called concursus, but the sentence is still one. The heaviest one is chosen plus a third," he said.
"For example, the threat of 20 is sentenced to 10 years, then it is increased by a third to 13 years and four months," added Fickar.
Coming soon
The National Police will delegate the suspect Ferdy Sambo and others in the case of Brigadier J's murder to the Indonesian Attorney General's Office on Monday (3/10/2022) next week. They were transferred after the case files were declared complete.
Read Also:
Attorney General regarding the Horror of the 'Emperor' Power of 'Emperor' Ferdy Sambo: Ordinary Case, Extraordinary Perpetrator
The Head of the Public Relations Division of the National Police Headquarters Inspector General Pol Dedi Prasetyo said that the delegation of suspects and evidence or what is known as the second phase of delegation will be carried out at the National Police Criminal Investigation Agency, Kebayoran Baru, South Jakarta.