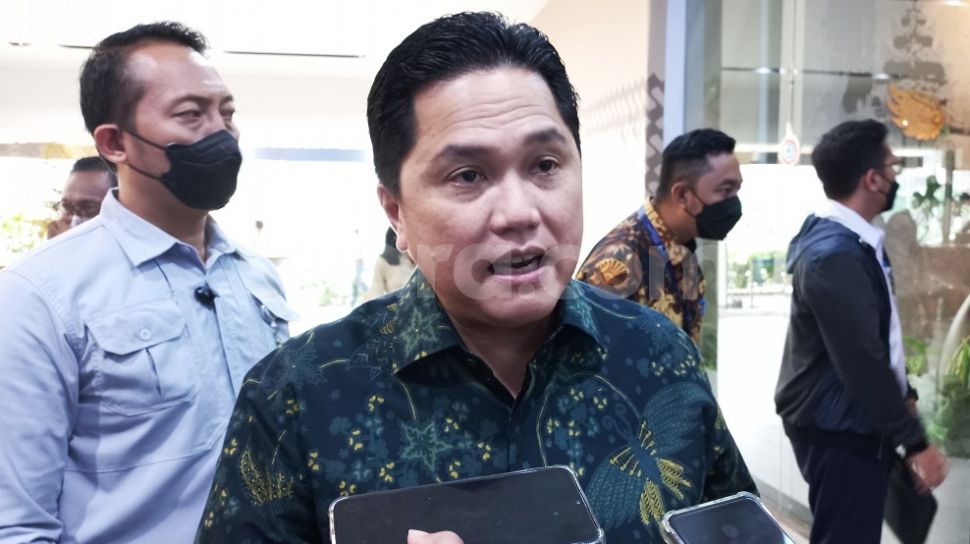 Suara.com – The name Erick Thohir has recently emerged as a famous figure and has high electability in various political survey institutions related to the 2024 presidential candidate, even though he is not as bright as Anies Baswedan or Prabowo Subianto.
Quote from Wartaekonomi.co.id — network Suara.com, Erick Thohir responded casually when his name always appeared at the top of various survey institutions. The Minister of SOEs also did not forget to laugh in response to this.
Erick Thohir considers the survey results useless. This is because he is not a member or cadre of any political party.
According to him, a political vehicle is needed that is agreed upon by the political parties to nominate in the presidential election contestation. Erick said that the importance of political parties in the presidential election is an agreement that cannot be withdrawn.
Read Also:
FBI Friend: Hatur Nuhun Pak Firli is already against corruption, we want you to be president
"If the names are surveyed and the political parties are not there, it's useless," said the figure of the Minister of SOEs while laughing in response to this recently.
Furthermore, Erick Thohir stated that he has been maintaining good relations with all political parties. Moreover, he has togetherness in Commission VI of the DPR.
"I really maintain good relations with all political parties, moreover we have togetherness in Commission VI DPR RI, yes I have to maintain good. From PKS, I listen to the inspiration, from PDI-P, Golkar, which is in the government coalition, I must also listen. It's part of Commission VI," explained Erick.
Erick then gave evidence of his cooperation with Commission VI, one of which was the rescue of Garuda.
"And we are Alhamdulillah, our cooperation with Commission VI is extraordinary. Like the rescue of Garuda, Commission VI made the Panja together and this is a good result in my opinion. When the DPR and the government can provide an agreement for the best solution for Indonesia," continued Eric.
Read Also:
Minister Erick Thohir Asks SOEs to Build Ecosystems for MSMEs
In addition, Erick also said that he has a background as a media person so that he is close to all the general leaders of political parties.