Suara.com – Dewa 19 is ready to present concerts for fans in the Jakarta and surrounding areas. Titled the People's Party of 30 Years of Work, the Dewa 19 concert will be held at the Jakarta International Stadium (JIS), Saturday, November 12, 2022.
In this three-decade celebration concert, Dewa 19 promises to present a special treat. Two of them are that there will be four vocalists and a drummer on the grand stage.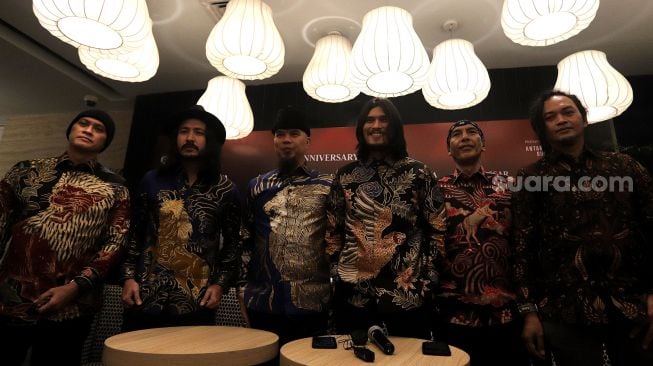 The vocalists of Dewa 19 such as Ello, Virzha, Once Mekel and Ari Lasso. Meanwhile, the leaked drummer for the Pupus singer is Tyo Nugros.
"Other well-known musicians will also rock Jakarta," promised the promoter, Ivan Haris as founder of RedLine Kreasindo in a release to Suara.com, Wednesday (28/9/2022).
Read Also:
In order to avoid the song of the eagle, Ahmad Dhani left the stage and pretended to want to defecate
Considering that Dewa 19's concert carries the theme of a people's party, the ticket price is quite affordable. The presale which starts from Rp. 105,000 in the Silver category has been on sale since last night.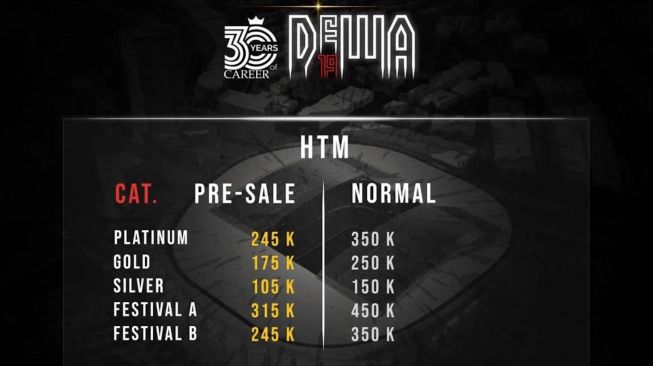 Following other ticket prices, there are other categories such as; Gold (Rp 175,000), Platinum and Festival B (Rp 245,000) and the most expensive Festival A (Rp 315,000).
Meanwhile, the normal prices include; Silver (Rp 150,000), Gold (Rp 250,000), Platinum and Festival B (Rp 350,000) and Festival A (Rp 450,000).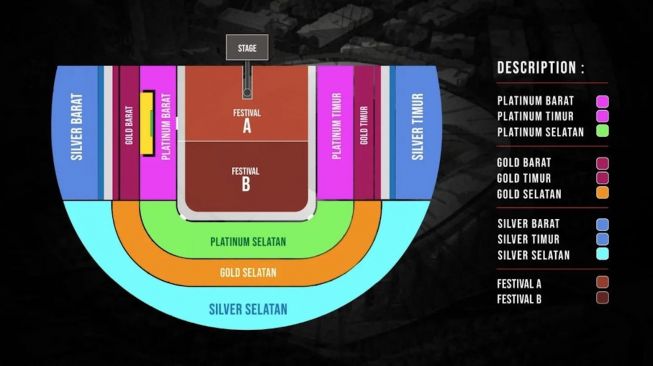 For additional information, the Festival category is standing. While Platinum, Gold and Silver seating concept.
Before holding a concert in Jakarta, Dewa 19 first greeted his fans in other cities such as Surabaya, Banjarmasin and Yogyakarta.
Read Also:
Slank's Sister Enthusiastically Duet with Dewa 19 on the Amazing 20 GTV Stage: This is a Historic Concert