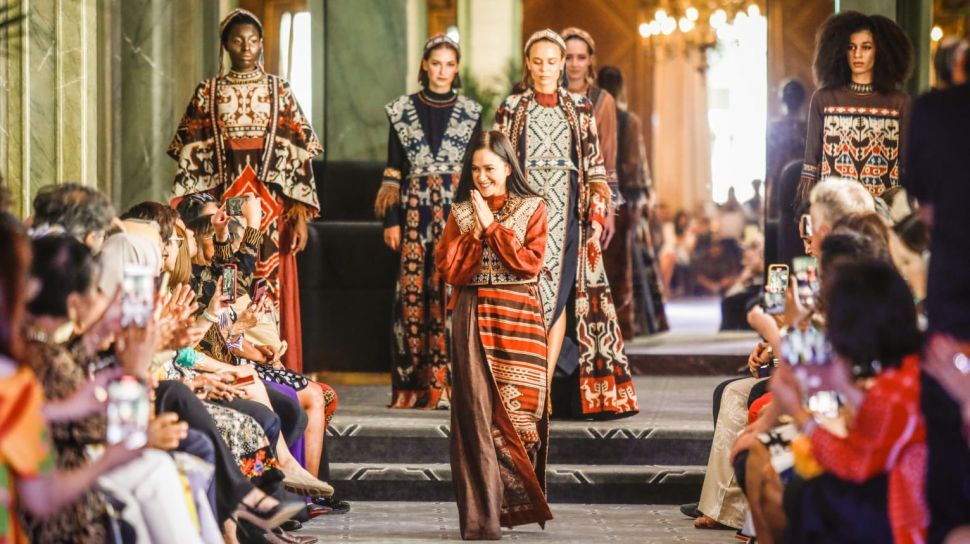 Suara.com – The global market and the digital age make local designers step up to taste the stage catwalk the world is getting open. Not long ago, designer Laely Indah Lestari even performed at the event fashion show Front Row Paris 2022.
The event was organized by Indonesian Fashion Chamber along with the Indonesian Embassy in Paris in France, which was attended by the Indonesian Embassy in France, Mufida Jusuf Kalla and ambassadors from various countries.
Carrying the LAELYIND brand, he tried to introduce Sumba weaving as the main material. Carrying the theme Heaven Wind From East IndonesiaLaely admitted that he was inspired by his trip around Indonesia to learn and introduce Indonesian culture.
Quoted from a written broadcast on Friday (30/9), Laely said that the collections displayed uphold the beauty and philosophy of Sumba weaving motifs. There are at least five luxurious collections that appear in front of local and international media and invitees.
Read Also:
Again! A Video Shows Ivan Gunawan's Closeness with a Man
In addition, LAELYIND also comes with ready-to-use collections that can be directly owned by fans fashion who were present at the event.
"It's not just thinking about a bigger market, for me the most important thing is being able to inform a wider audience about the beauty of Indonesia through brand fashion wastra," said Laely.
So, he continued, more people, especially Europeans, would know about the beauty of Indonesian culture from a beautiful piece of cloth.
In a written broadcast distributed to the media crew, Laely said that pop up store LAELYIND products are quite in demand. Collection ready to wear even sold out.
"I am very grateful and this is beyond my expectations, hopefully LAELYIND can be well received in the European market," he said.
Read Also:
Interior Designer Reveals Room Decoration Trends This Year Until 2023
He also said that his main mission at this time is to preserve culture through fashion archipelago literature.