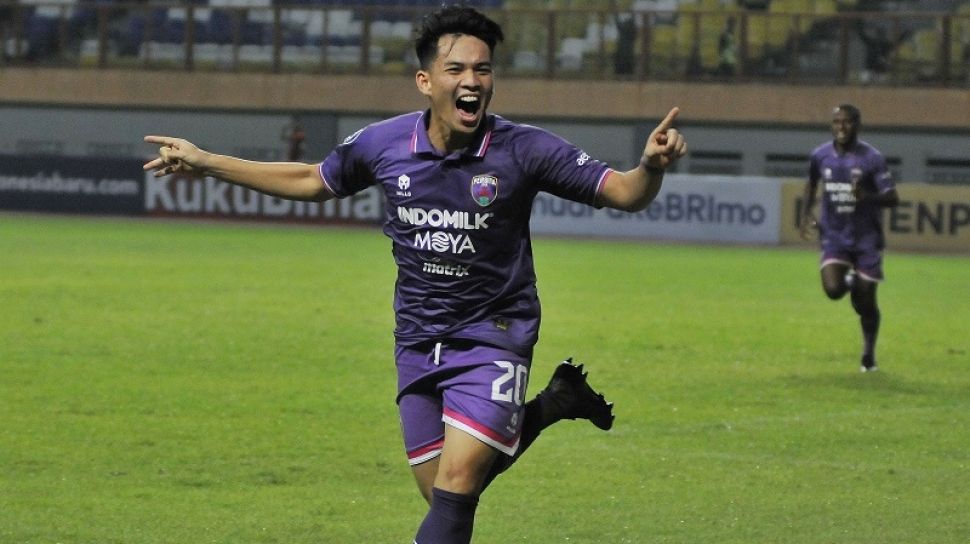 Suara.com – Persita Tangerang managed to steal full points when hosted by PSS Sleman in the 11th week of the BRI Liga 1 2022/2023 at the Maguwoharjo Stadium, Sleman, Thursday (29/9/2022) night WIB. In that match, Persita won with a score of 2-1.
With this victory Persita shot to third place in the standings with 22 points. Displacing Bali United to fourth position.
While PSS Sleman is still stuck in 10th position. The Super Eagle Java team collected 12 points from 11 matches.
The course of the match
Read Also:
Indonesian U-17 National Team vs Guam, Iqbal Gwijangge: Hopefully We Can Get Maximum Results
PSS Sleman's duel against Persita Tangerang was fierce from the start. Both teams did not hesitate to buy and sell attacks since the match started.
PSS Sleman took the lead in the 31st minute after Kim Jeffrey Kurniawan's hard kick failed to be blocked by Rizky Darmawan.
However, it didn't take long for Persita Tangerang to level the score at 1-1. Wildan Ramdhani Nugraha listed his name on the scoreboard.
Buying and selling attacks continued to be carried out by the two teams. However, until halftime the score 1-1 remained.
In the second half there were not many changes made by the two teams. It didn't take long for the goal to come back.
Read Also:
Persis Solo failed to win, Rasiman admits he was wrong in anticipating PSM Makassar strategy
This time it was Osas Saha's turn to list his name on the scoreboard in the 51st minute. Starting from the chaos in front of PSS Sleman's goal, Osas easily hit the ball into the goal.
Leading 2-1, Swordsman Cisadane more and more aggressively pressing. Tight pressing continued to be launched which made PSS Sleman difficult to develop the game.
PSS Sleman did not give up. Coach Seto Nurdiantoro really maximized the remaining time to find an equalizer by including several young players.
The change in strategy made by Seto succeeded in making PSS Sleman free to press. However, until the whistle signaled the end of the match, the score was 2-1 for Persita Tangerang's victory.
Lineup
PSS Sleman (4-2-3-1): Try Hamdani; Derry Rachman, Tallysson Vasconcelos, Dedy Gusmawan, Bagus Nirwanto; Manda Cingi, Kim Jeffrey Kurniawan (Saddam Gaffar 75′); Irkham Milla (Todd Ferre 80′), Jose Pedro Valente (Dave Mustaine 70′), Riki Dwi Saputro (Rifky Suryawan 46′); Mychell Silva Chagas (Hokky Caraka 46′).
Coach: Seto Nurdiantoro.
Persita Tangerang (4-2-3-1): Rizky Darmawan; Arif Setiawan, Yohanes Kandaimu, Agustin Cattaneo, Muhammad Toha; Elisa Basna (Imam Zakiri 81′), Sin Yeong-bae (Flavio Cameron 90+1); Wildan Ramdhani Nugraha, Ezequiel Vidal (Dadang Apridianto 90+1), Fahreza Sudin; Osas Saha (Nelson Alom 72′).
Coach: Angel Alfredo Vera.