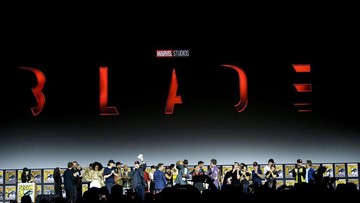 Newsdelivers.com, Insertlive –
Film director Blade, Bassam Tariq decided to leave the project a few weeks before filming began. Filming was supposed to start in November in Atlanta, United States.
Regarding the departure of Bassam Tariq, Marvel has provided an explanation. Marvel says conflicting shooting schedules made Tariq choose to step down from his duties as film director Blade.
"Due to the continuous changes to our production schedule, Bassam is no longer the director Blade," said Marvel quoted from The Hollywood ReporterThursday (29/9).
Bassam Tariq still taking part in the film Blade, although no longer serving as a director. He will remain behind the scenes as an executive producer.
"However, he will remain executive producer on the film," Marvel said.
"We appreciate Bassam's talent and all the work he puts into bringing Blade into place," concluded Marvel.
Blade is a movie reboot from Marvel starring Mahershala Ali. Production for the film was first announced at San Diego Comic-Con in 2019.
(yoa/and)