Suara.com – Marc Klok suddenly canceled his action with the Indonesian national team. Even the name of the Indonesian national team midfielder was removed before kick off, then replaced by Ricky Kambuaya.
Quoted from BolatimesLeg 2 Indonesia vs Curacao was held at Pakansari Stadium, Bogor, Tuesday (27/9/2022) night.
Previously, Marc Klok was included in the line-up for the Indonesian national team vs. Curacao. But after that his name was removed.
Marc Klok spoke up. Turns out he was sick.
Read Also:
Media Curacao Gives Enthusiasm to the National Team Losing to Indonesia: We Made a Silly Mistake, It Must Be Corrected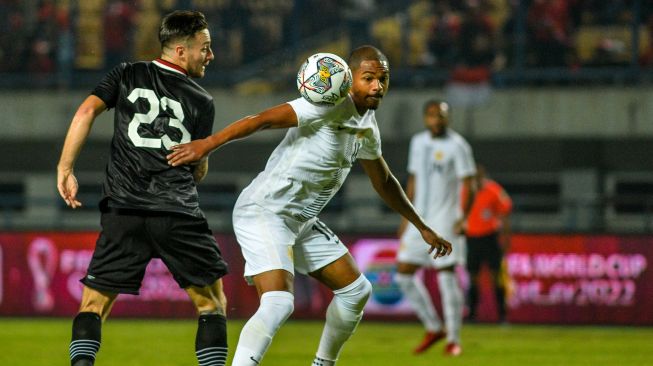 "Hi everyone. I'm having pain today. I've tried to fight it and warm up but conditions don't allow me to play. Thank you for all the messages," he wrote on Instagram Story @marklok quoted Wednesday (28/9).
Marc Klok looked impressive in the first match of the Indonesian national team vs Curacao.
He scored one goal which opened the Garuda Squad's victory over the world ranked 84th team.
In the first match, the Indonesian national team won 3-2, while in the second match, Shin Tae-yong's team won 2-1 thanks to goals from Dimas Drajad and Dendy Sulistyawan.
Read Also:
Defeat Curacao 2-1, Indonesia National Team's FIFA Ranking Up, Now in This Rank