The funeral of the late Queen Elizabeth II was held last Monday (19/9). Almost all British royalty and representatives of countries around the world were present to pay their respects to the Queen. The families of Prince William and Kate Middleton are getting a lot of attention.
Starting from the appearance of Kate who now holds the title of Princess of Wales to the charm and sweetness of Princess Charlotte who uses a small diamond brooch left by Queen Elizabeth II. But not a few people are also curious about outfit used by Prince George. The Prince attracted attention for not wearing black clothes.
Prince George Wears Dark Blue Suit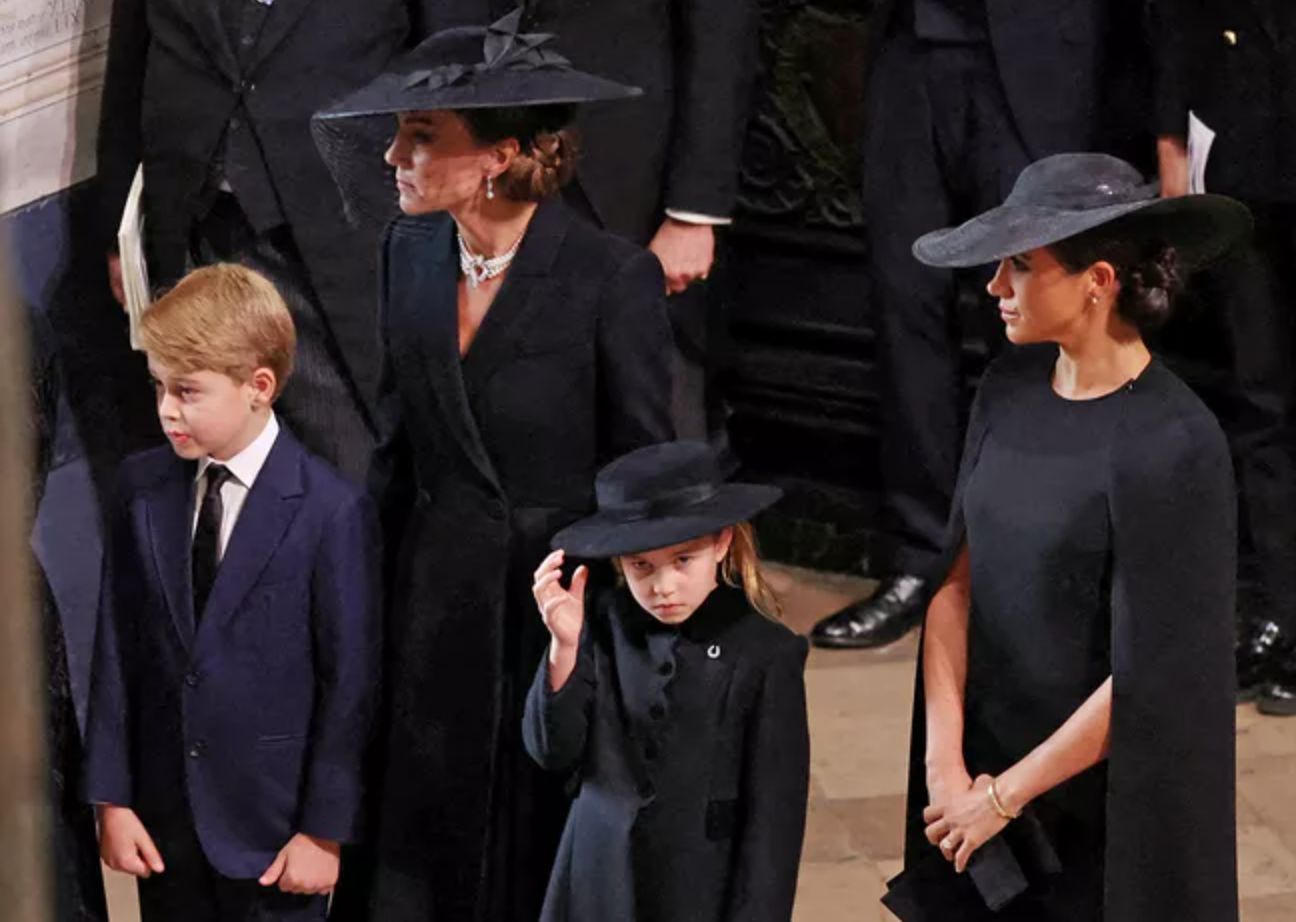 Prince George and Princess Charlotte/ Photo: doc. Getty Images
The heir to the British royal throne, appears in a colorful suit navy. Unlike the mother, Princess Charlotte, Meghan Markle to Prince Harry who wears a black coat.
The use of black clothing during the mourning period began after the death of Prince Albert, who was Queen Victoria's husband. The former ruler of Great Britain chose to wear a black dress with pearl jewelry during his lifetime.
Not Breaking Royal Protocol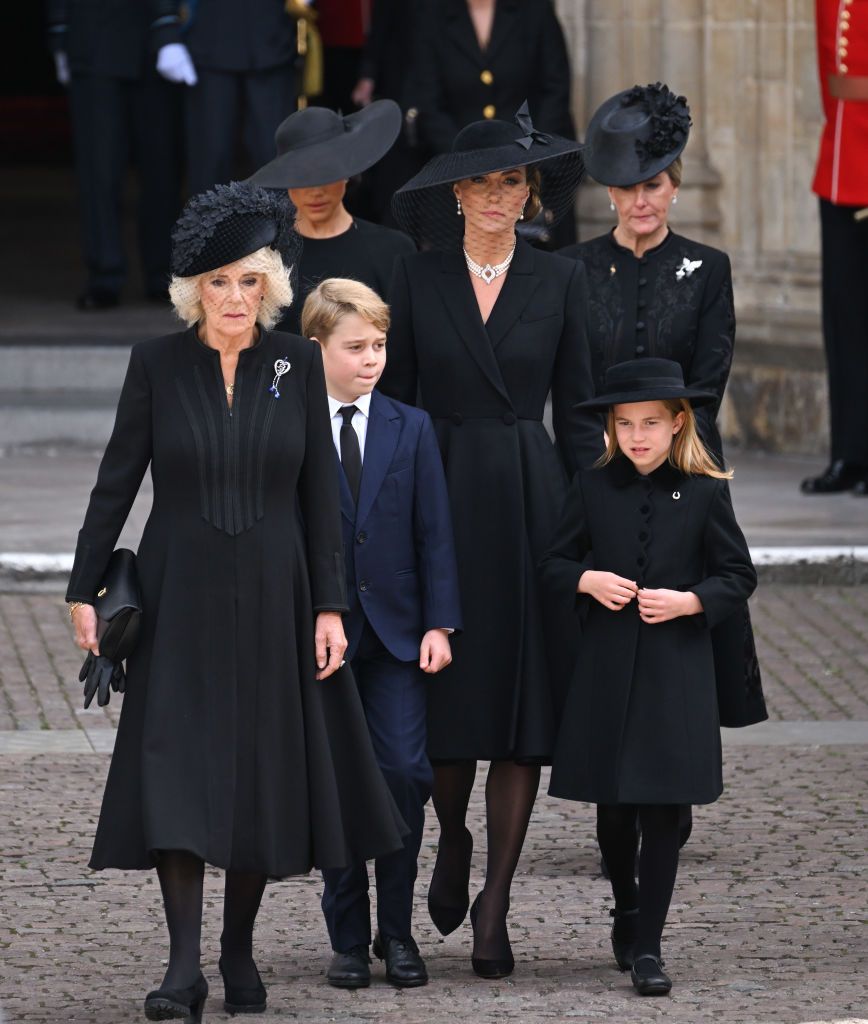 LONDON, ENGLAND – SEPTEMBER 19: (L-R) Camilla, Queen Consort, Meghan, Duchess of Sussex, Prince George of Wales, Catherine, Princess of Wales, Princess Charlotte of Wales and Sophie, Countess of Wessex during the State Funeral of Queen Elizabeth II at Westminster Abbey on September 19, 2022 in London, England. Elizabeth Alexandra Mary Windsor was born in Bruton Street, Mayfair, London on 21 April 1926. She married Prince Philip in 1947 and ascended the throne of the United Kingdom and Commonwealth on 6 February 1952 after the death of her Father, King George VI. Queen Elizabeth II died at Balmoral Castle in Scotland on September 8, 2022, and is succeeded by her eldest son, King Charles III. (Photo by Karwai Tang/WireImage)/ Foto: WireImage/Karwai Tang
Beauties, it turns out that Prince George's appearance at Westminster Abbey does not violate royal protocol, you know. Reported from Hello! in funeral etiquette to show respect and condolences not only must use black but must be dark colors. Where black, navy and dark brown are also dark colors.
At the funeral of Prince William and Kate Middleton's son, he wore a blue after combined with a black tie. He combines both dark colors in his appearance.
Why Prince George Wears Dark Blue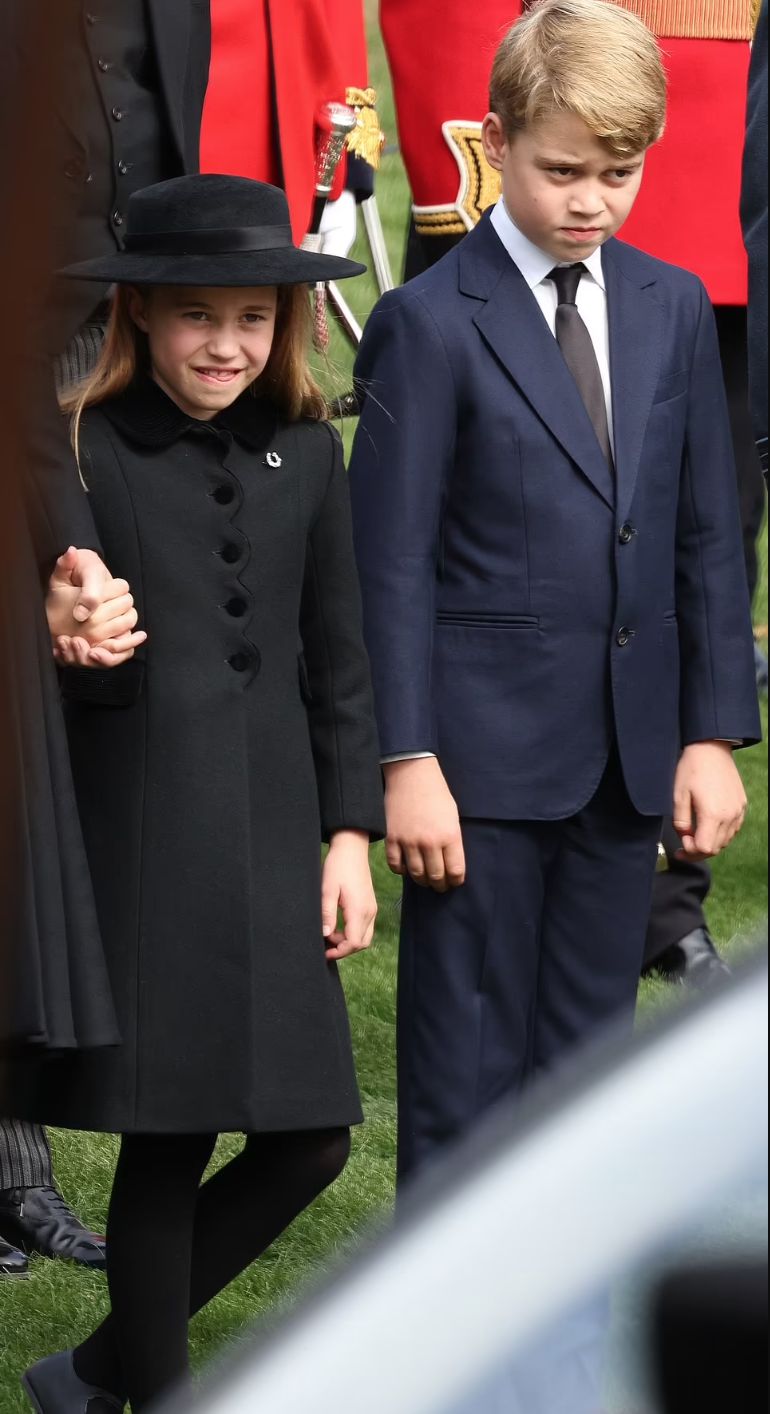 Prince George and Princess Charlotte/ Photo: doc. Getty Images
Every dress used by British royalty always has a specific reason. Including Prince George who chose to wear a dark blue outfit.
The 9-year-old prince's outfit was chosen to match the Royal Air Force (RAF) uniform also worn by his father. The Prince of Wales also wears a dark blue military uniform complete with Garter sash, RAF Pilot Wings and Garter Star Chest Order. Prince William's uniform is also decorated with Queen's Gold, Diamond and Platinum Jubilee medals.
—
Want to be one of the readers who can take part in various exciting events at Beautynesia? Let's join the Beautynesia reader community B-Nation. The method REGISTER HERE!
(raf/raf)