Newsdelivers.com, Insertlive –
South Korean rapper Nucksal is happy to have let go of his single life.
Nucksal married a lover who was six years his junior on Saturday (24/9).
Nucksal's wedding took place at a hotel in Seoul and was attended by a number of South Korean artists, including stars Amazing Saturdaysuch as Park Jae Beom, Loco, Code Kunst, Sung Si Kyung, Song Ji Hyo, to Yang Se Chan.
Shortly after marriage, the man born in 1987 then leaked his wife's face on Monday (26/9) through his Instagram page.
He expressed his gratitude to all parties who were happy with his marriage.
"Thank you so much for all the wishes for my wedding," Nucksal wrote in his post.
"As Dong Yeop hyung said, I will live happily ever after," he continued.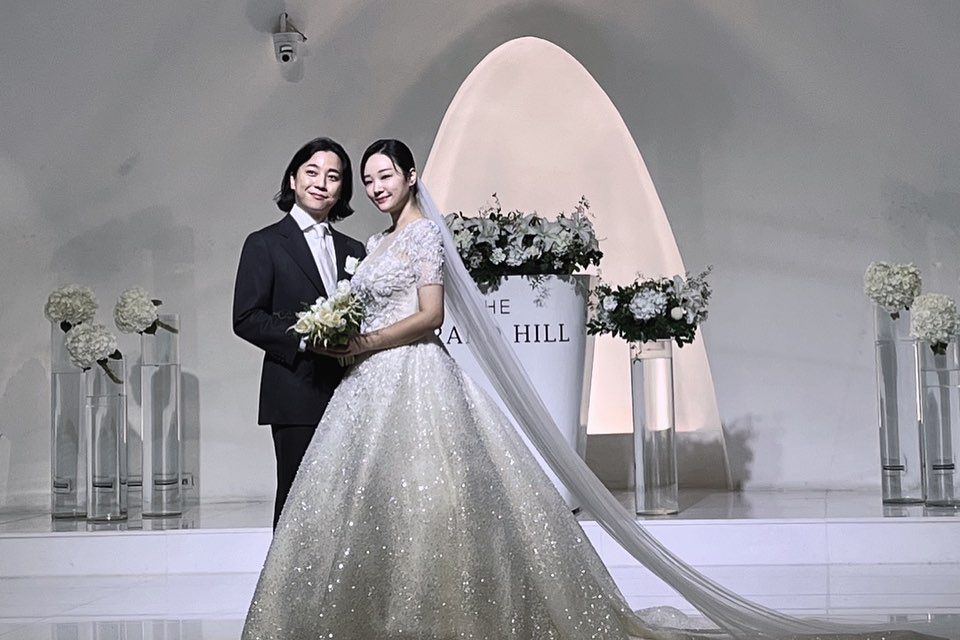 Nucksal/ Photo: instagram.com/nucksal
Nucksal also shared her white wedding photos. The altar decoration looks simple, but still sweet with white flowers decoration.
Nucksal looked neat in a black suit paired with a white shirt, matching ball-gown his bride.
This moment is the first time Nucksal has shown the face of his lover on social media. Her beautiful face then won praise from her followers.
"Congratulations to the bride you look very beautiful," wrote @sab***.
"Happy Wedding Day Oppa Sweet gingsul teeth Si Eonni his wife is so beautiful ," wrote @yyy***.
(KHS/syf)