Newsdelivers.com
–
Netflix is ​​one of the platform screening of various movies, Hollywood series, Korean series, anime, and many more. For you lovers of Korean dramas or dramas as well as Netflix service users, you can add to your watch list again nihBeauties.
Because some titles drama Korea which was not previously available on Netflix, now you can watch it. Well, it's really suitable for those of you who missed watching some famous Korean dramas, no need to worry anymore because some of them end airing on Netflix from October 2022 this!
One the Woman
One the Woman/ Foto: imdb.com
On the first list, there are One the Woman which was released in September 2021 and features 16 episodes. Carrying the genre of action, mystery, thriller, crimeto law, Korean drama One the Woman tells the story of two women who are similar, but they have very different lives.
Jo Yeon Joo (Honey Lee), is a very competent prosecutor and tough personality. One day, he is involved in an incident that causes him to fall into a coma and lose his memory. His figure also makes people mistaken that he is Kang Mina (Honey Lee), because the two are very similar.
Kang Mina herself is a woman from a rich family who is also married to a man from a rich family, but she is not happy because marriage is not based on love.
Honey Lee di drama One The Woman/ Foto: instagram.com/sbs.official
Moreover, Mina is often treated badly by her partner's family. When Yeon Joo finally becomes the fake 'Mina', her figure changes 180 degrees and becomes a much more powerful personality.
One the Woman itself became one of the Korean dramas with rating double digits in 2021, with rating an average of 13% based on Nielsen Korea.
For those of you who previously missed watching, One the Woman You can watch it on Netflix on Saturday (1/10).
Through the Darkness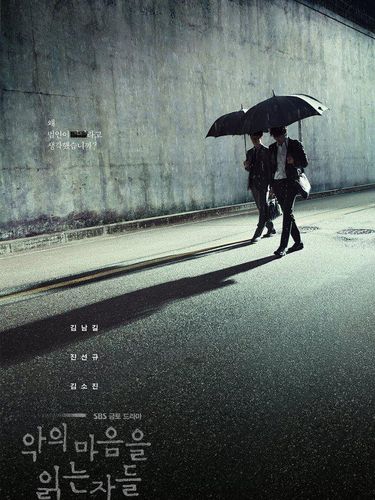 Through the Darkness/ Foto: theideasuperb.com
First released in March 2022, Through the Darkness is a dramagenre thriller and crime which tells the story of a criminal profiler named Song Ha Young (Kim Nam Gil).
His figure also tries to 'read' the minds of criminals such as serial killers through his profession. In addition to presenting an interesting story and revealing various heinous acts of criminals, Through the Darkness also based on a novel based on a true story, Beauties.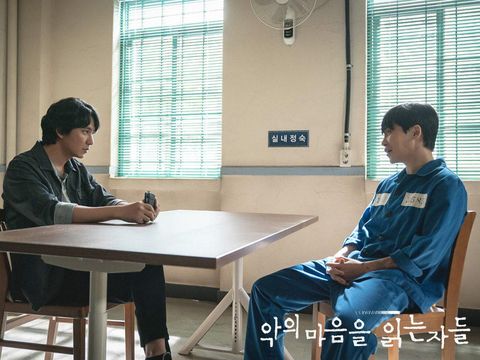 Through the Darkness/ Foto: zapzee.net
One of the cases that is shown based on a true story is a serial murder case in which the perpetrator wore a yellow raincoat.
Through the Darkness comes in 12 episodes with gain rating an average of 7%. You can watch this drama starting on Saturday (1/10) on Netflix, right!
Jirisan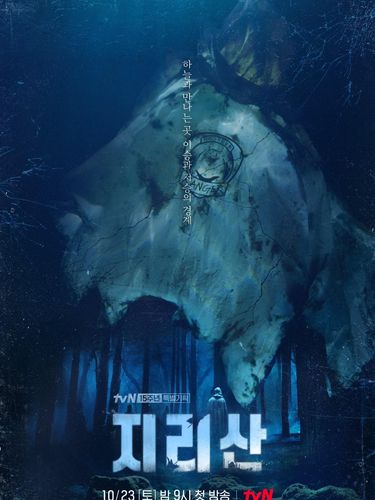 Jirisan/ Photo:
soompi.com
Jirisan be one of the drama comeback Jun Ji Hyun is the most anticipated and finally released for the first time in October 2021. Through dramagenre mystery, fantasy and thriller In this, you will be invited to dive into the life of rangers or forest rangers in the Jiri mountains, Beauties.
Jirisan is also a drama based on the true story of forest rangers, even though the characters and plot are fictional. The figure of Seo Yi Gang (Jun Ji Hyun) is one of the forest rangers who is very familiar with the Jiri mountain area and its surroundings.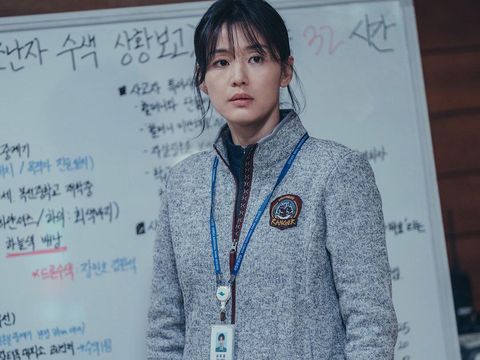 Portrait of Jun Ji Hyun in Jirisan drama/ Photo: instagram.com/tvn_drama
He finally works with Kang Hyun Jo (Ju Ji Hoon) who becomes a new member of the forest ranger team. Together with other colleagues, they also looked for signs of the presence of climbers who had disappeared around the Jiri mountains.
Not only looking for their whereabouts, but the forest rangers are also faced with various mysteries that are revealed one by one. Presenting 16 episodes with gain rating an average of 8%, Jirisan will start airing on Netflix on Sunday (23/10) later, Beauties!
Yuk share in the comments column, which drama will you watch first of the three titles?
—
Want to be one of the readers who can follow a variety of event fun in Beautynesia? Let's join the Beautynesia reader community B-Nation. The method REGISTER HERE!
(yes yes)