When your stomach rumbles, are you aware of how your surroundings can affect you? food what you choose? Science shows us that it's possible, especially in terms of sound. Even though sometimes you don't pay much attention to the music playing in the restaurant you are visiting, the tempo and genre of the song can subconsciously affect the menu you are about to order, you know!
Based on research published by Appetite, soundtrack has been curated and one of them is considered as soundtrack healthy, composed of piano notes jazz which is slow and high-pitched. Meanwhile soundtrack unhealthy consists of low and fast guitar melodies. Of the two groups, listening soundtrack Healthy foods tend to make people choose healthy foods too.
Tempo Effect and Song Comfort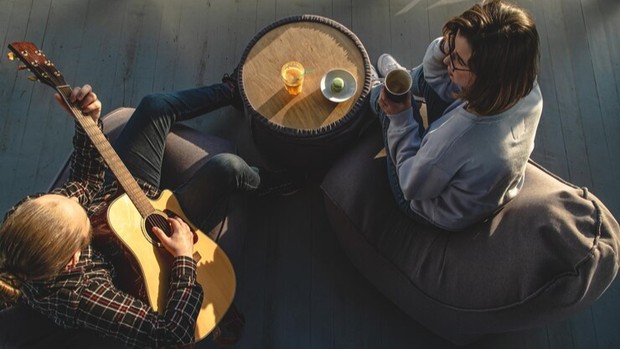 Music can influence diet/Photo: Freepik.com/pvproductions
Launch Health Digest, the comfort of a song can affect our appetite. A study was conducted on 60 people who were given the same two types of cakes to eat. When presented with pleasant music, participants rated the cake as tasting better than cake accompanied by unpleasant music.
Music also plays a role in the speed at which we eat. When listening to music with a faster tempo, eating speed is calculated on average 34 seconds. Meanwhile, when listening to music with a slower tempo, the speed of eating will slow down to 38 seconds.
Music Affects Dietary Behavior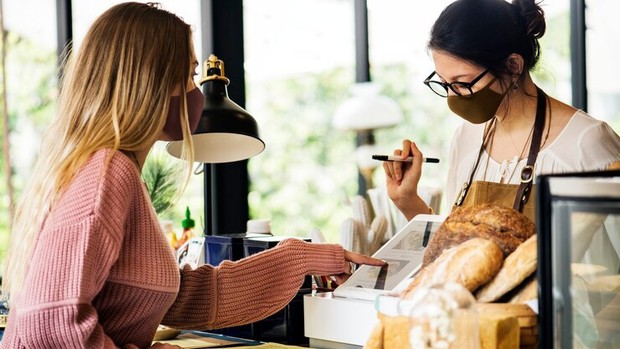 Music can affect diet/Photo: Freepik.com/rawpixel.com
Music can not only affect us when we eat, but it can also affect what food we buy. According to a study published by Journal of the Academy of Marketing Science found that music played at a lower volume can put consumers in a more relaxed state, which makes them more likely to buy healthier foods.
Music that creates mental associations with certain products can also influence food buying behavior. Based on published studies Journal of Applied Psychology found that when French music was played near a French wine display, purchases increased considerably. Similar results also occur for German wine sales when German music is played.
Packaging Sounds Affect the Dining Experience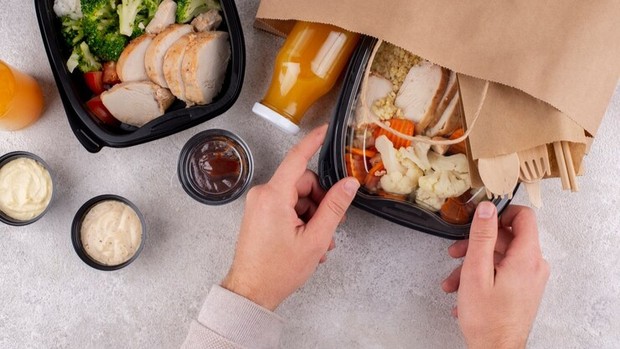 The sound of food packaging also influences/Photo: Freepik.com
Launch Food Unfolded, packaging sound can also change our perception of food quality, you know! Food packaging makers deliberately design packaging that has a crisp sound to enhance the consumer's impression of crispness and freshness. Many beverage makers have invested in packaging that makes a different sound when opened and poured.
How Does Sound Affect Food Perception in the Mind?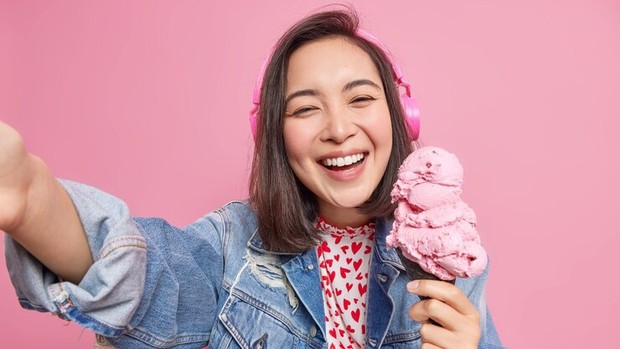 The way sound affects the perception of food in the mind/Photo: Freepik.com/wayhomestudio
Dr. Qian Janice Wang studied how auditory stimuli interact with taste. Dr. Wang revealed that there are two main theories, namely:
Hope Theory: People are evolutionarily prepared to make predictions about food before they eat it.
Attention Capture Theory: When food has complex tastes, certain sounds can cause a person to pay more attention to taste.
This is why sound and music can evoke certain emotions in a person, which can carry over to feelings about food. This situation is referred to as the emotional medium or the halo effect.
"This would explain why people rate food as sweeter when they hear the music they like," said Dr. money.
Beauties, we can experiment with sound to enhance our eating experience. Choosing the right background music can make us fully appreciate food.
***
Want to be one of the readers who can take part in various exciting events at Beautynesia? Come on, join the Beautynesia reader community, B-Nation. The method REGISTER HERE!
(sound/sound)