Taking care of your face to keep it beautiful and healthy is not just diligently using products skincare never mind, lol. Beauties also need to regularly use face masks that are tailored to the needs of facial skin. Although not used every day, face masks are used at least twice a week with different types.
Not only able to nourish the skin, face masks can provide moisture and make facial skin brighter. Well, so you don't get confused about choosing a face mask that needs to adjust to your skin condition and type, Beauties can tell the difference first.
Reported from Eminence Organic Skin CareThere are many types of face masks that can be used for various skin types and their functions for facial skin. Come on!
1. Clay Mask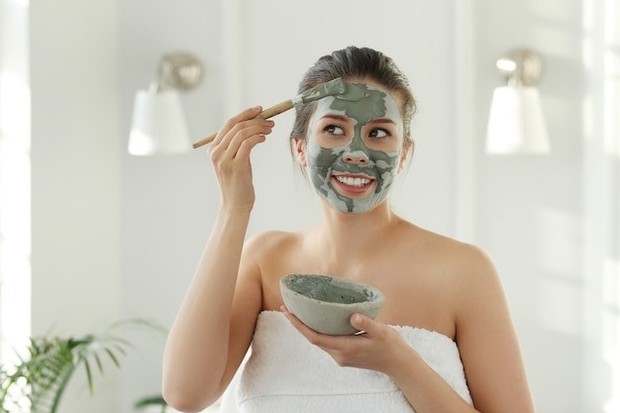 Clay Mask/ Photo: Freepik.com/author/racool-studio
Just like his name, clay mask is a type of mask that uses clay as the main ingredient. Clay has absorbent, exfoliating, and astringent properties that can help treat acne and excess oil on the face. Besides, clay mask has another function that can help clean dirt and remove dead skin cells on the face.
How to use it is also easy, Beauties only need to clean the face first, then simply apply it all over the face and let it dry. Let stand for 10-15 minutes, then say use clean water.
2. Sheet Mask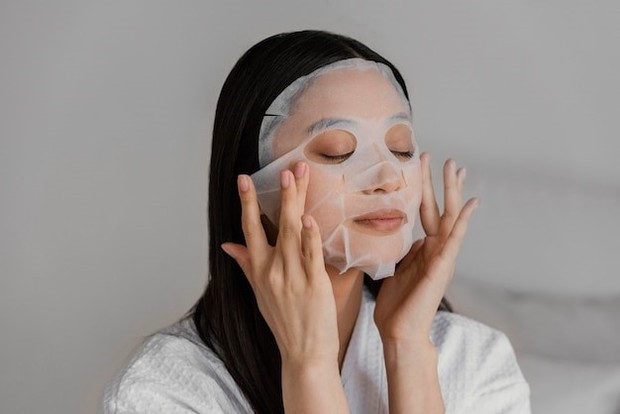 Sheet Mask/ Photo: Freepik.com/author/freepik
This type of mask is very easy to use and is a favorite, you know. Because it has a shape that resembles the shape of the face, Beauties only needs to place it on the face according to the position of the mask.
Sheet mask works to treat and moisturize the skin of the face. After finishing using sheet mask, Beauties can apply the remaining liquid in the package all over the skin from the face to the neck while being given a little massage. The liquid contains a serum that can provide moisture to the skin.
3. Gel Mask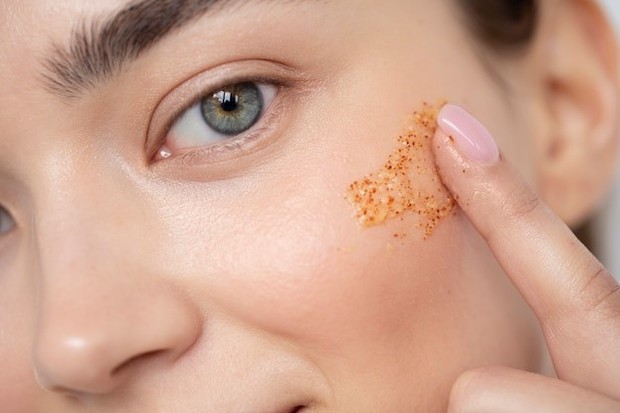 Gel Mask/ Photo: Freepik.com/author/freepik
Gel mask is a type of mask that has a shape like jam or jelly, with a light texture. Gel masks are the right choice for sensitive, dry, or normal skin.
The formula in the gel mask contains a lot of astringents like in blueberry, raspberry, as well as green tea, which can help minimize oil on the face and tighten pores. In addition, this one mask provides a hydrating and soothing effect for owners of sensitive skin and dry skin.
4. Peel-off Mask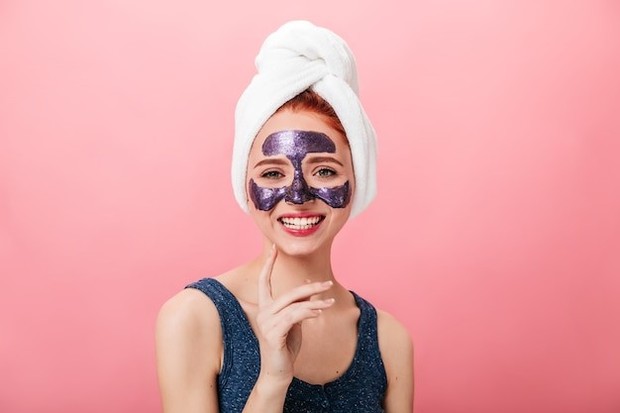 Peel-off Mask/ Photo: Freepik.com/author/lookstudio
This type of mask works to remove and lift dirt on the top surface of the facial skin, such as blackheads, dead skin cells, and oil.
Peel-off mask is a mask in the form of a gel or cream that is used only by applying it on the entire surface of the facial skin, except for the eye and lip area. Once dry, you can immediately peel it off slowly. This one mask is suitable for use if you want a mask but not complicated. Peel-off mask It can also be used for all skin types.
5. Cream Mask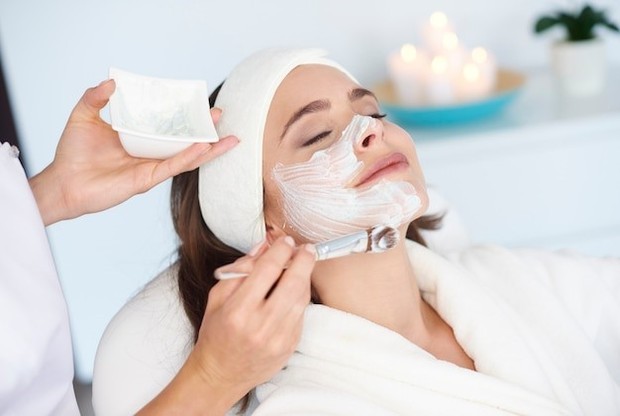 Cream Mask/ Foto: Freepik.com/author/gpointstudio
This mask has a creamy texture that is able to moisturize, nourish, and smooth the skin. Suitable for normal and dry skin.
Usage cream mask It's also very easy, Beauties only need to apply the cream evenly all over the face, except the eye and lip area. Let stand until dry, then rinse with water.
6. Sleeping Mask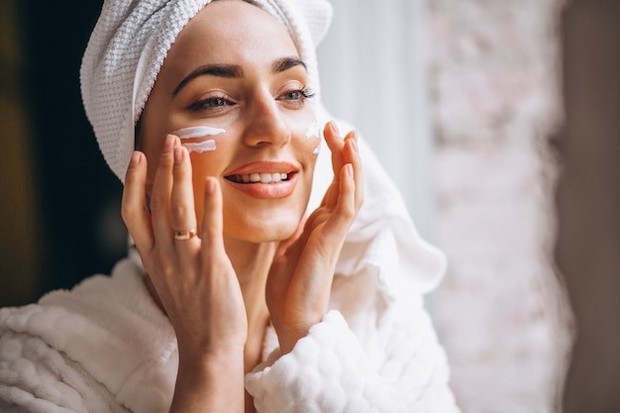 Sleeping Mask/ Foto: Freepik.com/author/senivpetro
As the name suggests, sleeping mask used at bedtime as a facial treatment before bed. This mask is used during sleep, has a function to moisturize and rejuvenate facial skin.
When you wake up, your skin will feel supple, moisturised, and soft. Use sleeping mask regularly believed to be able to reduce skin aging, and make young. This type of mask is highly recommended for Beauties who have skin aging problems and want to rejuvenate their skin.
7. Exfoliating Mask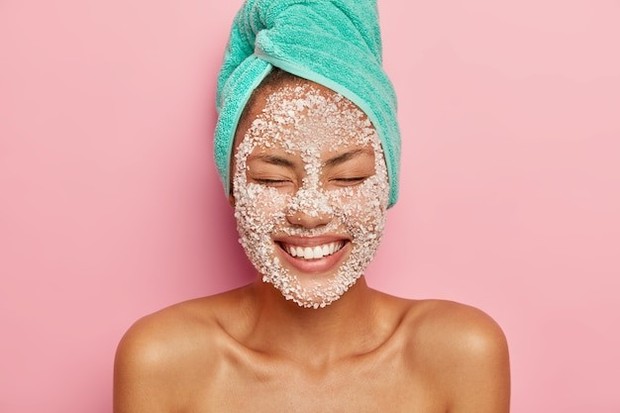 Exfoliating Mask/ Foto: Freepik.com/author/wayhomestudio
An exfoliating mask is used to remove dead skin cells from the surface of the skin. This type of exfoliating mask can reduce the appearance of acne and fine lines due to wrinkles.
This mask is suitable for all skin types, and there are many exfoliating mask products that contain Lactic Acid, AHA, and BHA. For products containing Lactic Acid and AHA, it is more intended for dry skin types. Meanwhile, the BHA content is more suitable for acne-prone and oily skin.
How to use it, Beauties need to open the pores of the face with hot water steam. Then, apply exfoliating mask all over the face. Let stand for 10-15 minutes, then rinse using clean water. Well, after using exfoliating mask don't forget to use moisturizer and sunscreen in the morning because your skin will be a little more sensitive when exposed to sunlight.
______________
Want to be one of the readers who can take part in various exciting events at Beautynesia? Come on, join the Beautynesia reader community, B-Nation. The method REGISTER HERE!
(laughs/laughs)