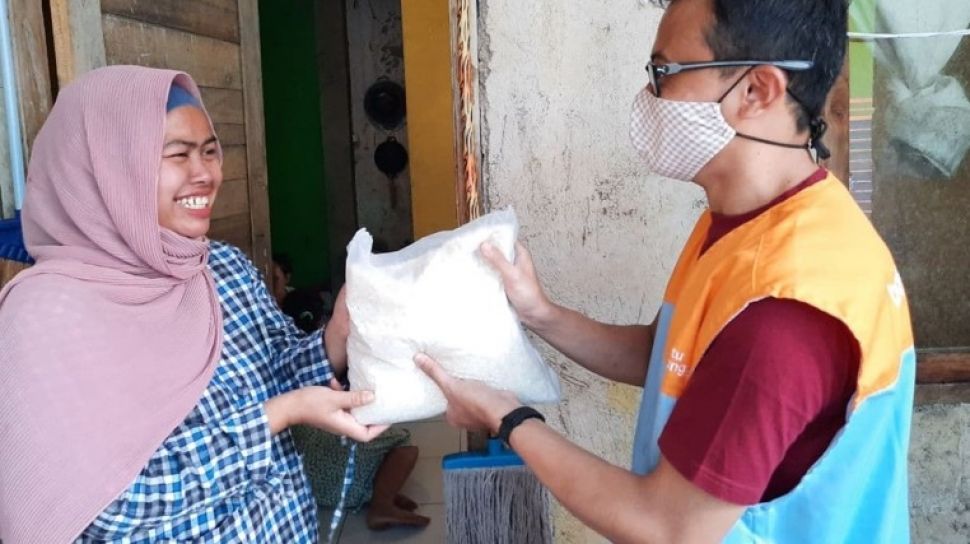 Suara.com – The increase in the price of fuel oil (BBM) has an impact on food prices. According to the Head of the National Food Agency (BPN), Arief Prasetyo, the increase in food prices reached 6-8%.
If seen from the percentage, it is not as much as the increase in fuel prices. But still, for small people who have low incomes, the increase is burdensome for them.
People's concerns about the increase in the prices of basic food are experienced by people in the city of Bandung, West Java. Jefry Sasmitha, Director of Assisting Neighbors, sees that this problem can be easy if we face it together through the Neighbors Help Neighbors Program.
"In a situation like this, we have to reactivate the spirit of gotong royong of the Indonesian people which has become a hereditary culture. Especially with today's increasingly advanced technology, mutual cooperation can be done online through the Neighbors Helping Neighbors program," he said, in launching the Neighbors Helping Neighbors Program, Sunday (25/9/2022), at Gasmin Field, Antapani.
The Neighbors Assist Neighbors Program which was released on the anniversary of the City of Bandung, one of its focuses is on routinely giving rice to underprivileged communities, using the Rice ATM scheme.
The Rice ATM card will later be distributed to registered underprivileged communities. The distribution of the rice will be distributed through several stall points in the community. Neighbors who have registered will come to the shop owner to collect rice according to the data.
The role of Helping Neighbors is to monitor the delivery of rice from neighbors to neighbors.
"In this program, residents can help in the form of money or rice directly. The money given will be distributed 100% to the beneficiaries in the form of rice. If there are residents who want to help their closest neighbors, they can recommend their neighbors through this program," continued Jefry, explaining the Neighbors Help Neighbors Program.
"We hope that neighbors can establish friendships and work together to help each other for the welfare of the community. In addition, it can also help the stalls to be attended by many residents and open the door of their sustenance, "closed Jefry.
The launching of the Neighbors Helping Neighbors Program was lively and attended by community leaders and 1000 residents around Antapani, Bandung.