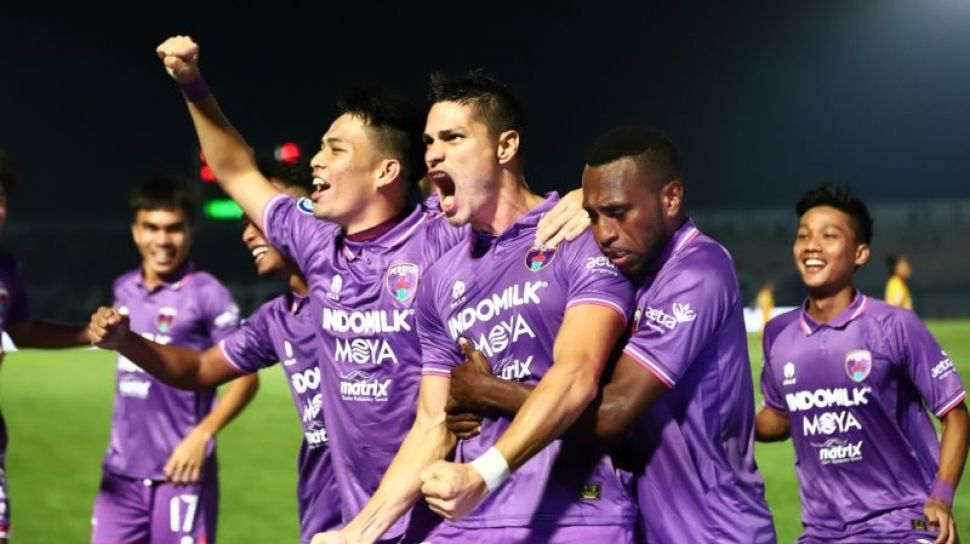 Suara.com – Persita Tangerang is confirmed without the presence of their two key players, Ramiro Fergonzi and goalkeeper Dhika Bayangkara, against the host PSS Sleman on week 11 of the BRI Liga 1 2022/2023 season.
Striker Ramiro Fergonzi is sidelined with a thigh muscle injury, while goalkeeper Dhika Bayangkara has not joined the team due to personal problems.
"Yes, we may have two players who cannot play tomorrow. PSS is the same team as all other clubs in Indonesian football, on average the same," said Persita coach Alfredo Vera on the club's official website which was monitored in Jakarta, Wednesday.
The two teams are scheduled to compete at the Maguwoharjo Stadium, Sleman, Thursday (29/9/2022) night at 20.30 WIB.
Read Also:
Persib Bandung striker David da Silva can't wait to face Persija Jakarta at GBLA
Responding to the absence of Ramiro and Dhika, Vera did not really mind it, and hoped that other players could perform optimally from the early minutes.
"After a few days off we have returned to prepare for this match, I will first see the players who are ready for tomorrow night's match," he said as published by ANTARA.
Vera asked the Cisadane Warriors squad, the nickname of her care team, to stay focused and work hard in order to get points.
"We have to focus on what we are doing going forward and we have to anticipate," said the Argentine coach.
Seeing the strength of the opponent, Vera said that the teams in Indonesia have equal strength and can beat each other.
Read Also:
A number of PSS Sleman Players Recover from Injury, Seto Nurdiantoro Sumringah
"What can happen, we must believe in what we want. Hopefully tomorrow what we have been preparing for can run smoothly and can bring home points," said Vera.