Newsdelivers.com, Insertlive –
TRANS TV again held a music event featuring famous K-Pop artists.
Korean Wave TRANS TV 2022 took place at Trans Studio Mall Cibubur on Wednesday (27/9).
NCT DREAM is a K-Pop group that is a special guest tonight.
The group made by SM Entertainment specifically flew to Indonesia to entertain NCTzen (the name for NCT fans).
Renjun, Jeno, Jaemin, Chenle, and Jisung opened their performance by singing the song Beatbox.
NCT DREAM then sang the song from their first full album, namely Hot Sauce.
The five members of NCT DREAM danced energetically and on point, successfully making the audience scream.
Besides giving their best performance, NCT DREAM also played random dance games. The members are challenged to dance randomly according to the song being played.
Jisung and Jeno became the members who guessed the most dances from these songs.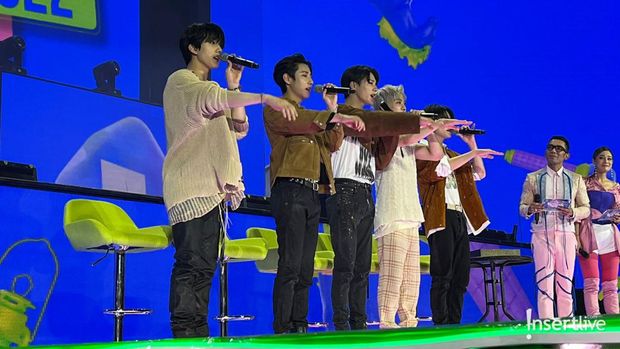 NCT Dream at the 2022 Korean Wave concert/ Photo: Insertlive
This is the second time for NCT DREAM to perform in Indonesia in 2022 after appearing at the Allo Bank Festival on 20 May.
They also admitted that they missed Indonesian specialties, especially Nasi Goreng.
In fact, Jeno said he was very curious to try Seblak's spicy food.
"I want to try it," said Jeno.
"We can't be sure right now, but just wait, we'll definitely be back," answered NCT DREAM.
NCT DREAM then closed the excitement of the 2022 Korean Wave with the song Hello Future and Glitch Mode.
(ikh/ikh)