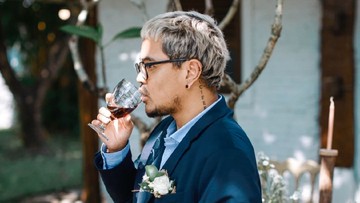 Newsdelivers.com, Insertlive –
Coki pardede reappeared to the public through podcast content with Deddy Corbuzier.
Coki discussed many things in the opportunity to talk with Deddy.
One of the topics of discussion was Coki's reason for using methamphetamine.
Coki then admitted to using drugs because it tastes good.
The Batak-blooded man also uses drugs not to create works.
"I use drugs not for work. I use them drugs because it's delicious," said Coki Pardede in Deddy Corbuzier's podcast which was launched on Wednesday (28/9).
"Because it's not for use content drugs that's it. If I use drugs It's not for work, but just because it's good, Om," continued Coki.
Even so, Coki was reluctant to talk more about the reasons for taking drugs through the anus.
Coki admitted that he had prepared a documentary to reveal it all.
"There are some explicit stories that I will tell in my documentary, such as my sexual orientation, why I use drugs, and some things that I never share in public, I will share there," he said.
Furthermore, Coki feels that what happened to him in the past year is the best thing in his life.
Coki felt that the incident made him realize that he wanted to get out of the drug trap.
"What happened yesterday was the best thing for me," he concluded.
(ikh/ikh)