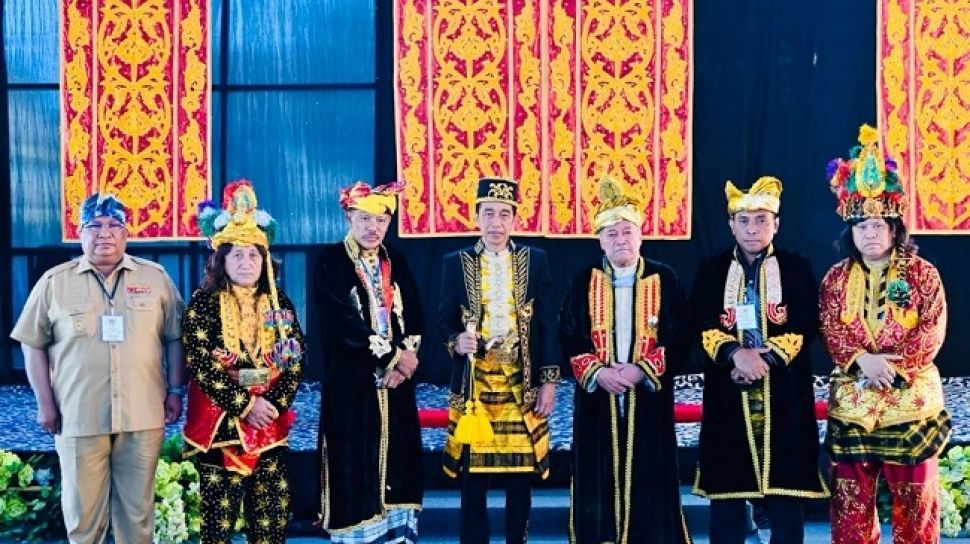 Suara.com – President Joko Widodo (Jokowi) received the Indigenous Title of the Sultanate of Buton La Ode Muhammad Lakina Bhawaangi yi Nusantara while visiting Southeast Sulawesi Province. Jokowi received the title at an event held at the Baruga Palace of the Buton Sultanate, Baubau City, Southeast Sulawesi Province, Tuesday (27/9/2022).
In conferring the title, the Head of State wore the traditional dress of the Sultanate of Buton which was dominated by black. After receiving the title, Jokowi's name became, La Ode Muhammad Joko Widodo Lakina Bhawaangi yi Nusantara.
Before attaching the cap and stick, the representative of the Sultanate of Buton, La Ode Muhamad Arsal, explained the meaning of the title given to Jokowi.
La Ode explained that the title means a man who has a humble attitude and behavior, manners, wisdom and wisdom, honesty and fairness.
"Be responsible, set an example and role model, and have a high commitment to the welfare and prosperity of all people in the archipelago (Indonesia)," said La Ode Muhamad Arsal.