Newsdelivers.com, Insertlive –
Song Joong Ki and singer BIBI will compete acting in a new Korean film titled Hwaran (Romanized title).
Film Hwaran is a movie noir about a man named Yeon Gyu who wants to escape the hellish reality of life.
He then meets the boss of the organization, Chi Geon, and joins them in a precarious world.
Song Joong Ki will play Chi Gun, the boss of an organization who trusts Yeon Gyu. Meanwhile, Yeon Gyu is played by young actor Hong Sa Bin.
Meanwhile, BIBI will play the female character Han Yan.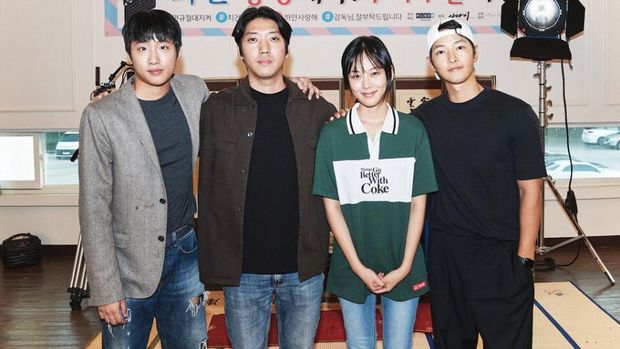 Hwaran Movie/ Photo: Special
Film script reading Hwaran has also been held. In that moment, the players started to get to know each other. Song Joong Ki didn't even hesitate to embrace BIBI.
Song Joong Ki recently finished filming a Korean drama The Youngest Son of a Conglomerate.
The drama is scheduled to air in late 2022.
While BIBI was previously scheduled to star in a drama Sweet Home 2. However, he was forced to withdraw from the Netflix original drama project due to conflicting schedules.
BIBI is currently in talks to star in a new Disney+ drama The Worst Evil (literal translation).
He will also release an album noir the first one is titled Noir: The Lowlife Princess in October.
(dia/fik)