Newsdelivers.com
–
Kim Kardashian's totality in terms of style does not need to be doubted, this is proven in a video that is currently viral on TikTok.
Shared by the steph_shep account, which belongs to Kim's best friend, Stephanie Shepherd, in the video, Kim seems to have a hard time walking wearing a tight Dolce & Gabbana corset dress.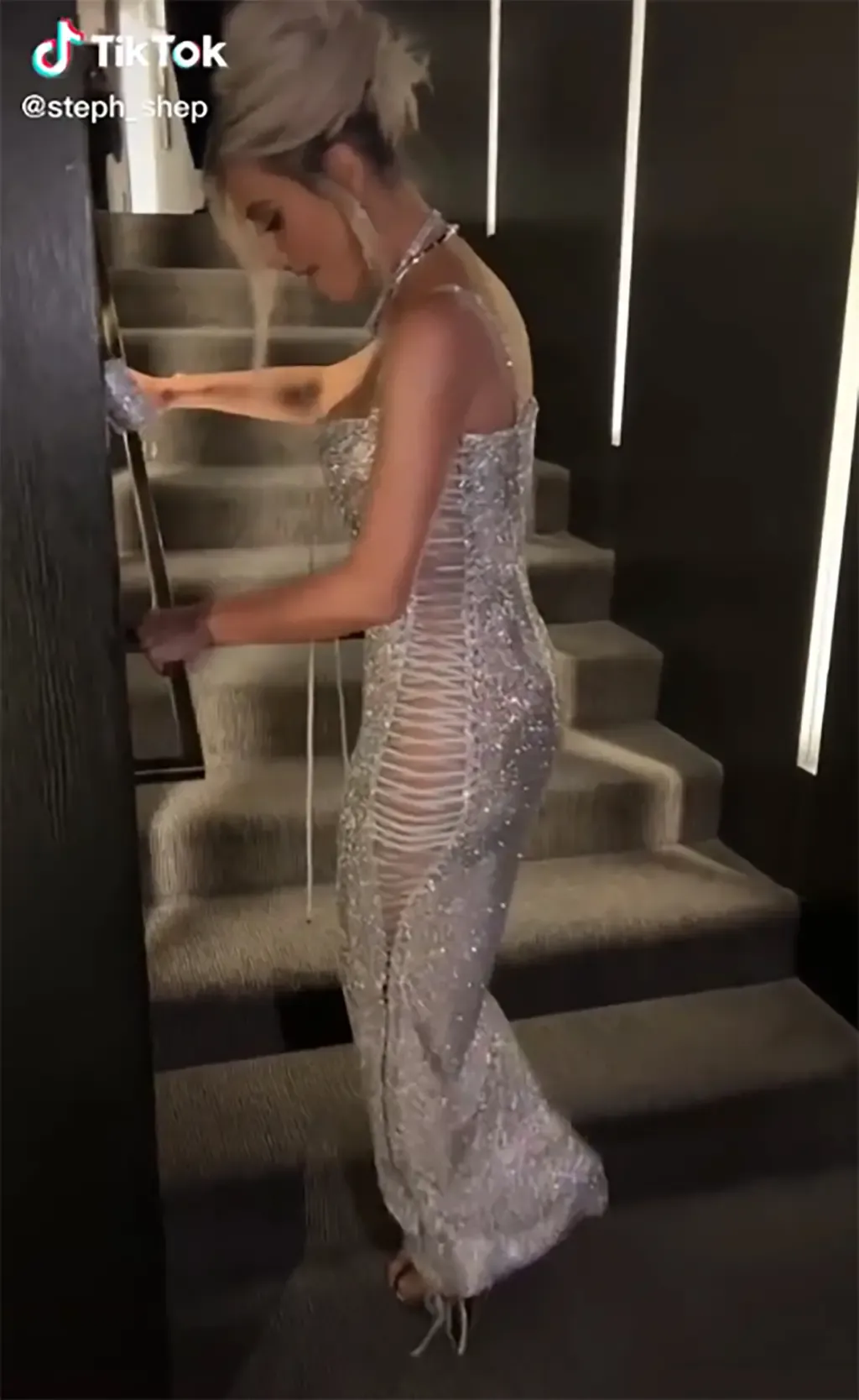 Kim Kardashian/ Photo: TikTok screenshot
Kim even tried to tiptoe, jump a little, and was helped by a friend when some climbed the stairs. After climbing the stairs, the obstacles that the owner of the Skims label had to face did not stop there. Next Kim had to get into an SUV type car. With the help of his friend he managed to get into the car.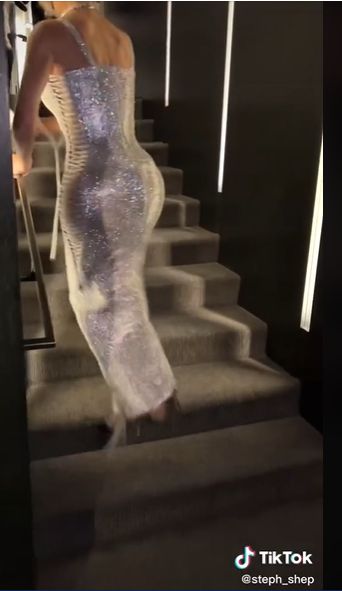 Kim Kardashian/ Photo: TikTok screenshot
The dress worn by Kim Kardashian with a strap accent at the waist is like a corset that restrains the body. It's natural that Kim also wears high heelsdifficulty walking.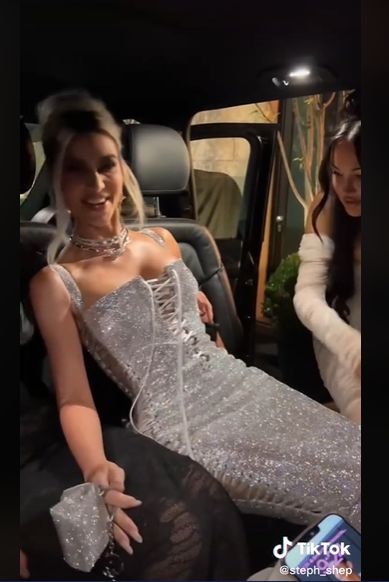 Kim Kardashian/ Photo: TikTok screenshot
A number of netizens seem to sympathize with Kim who has difficulty walking.
"Kim would do anything for fashion, I respect her," wrote one account. While another commented, "Why doesn't anyone have the queen on her lap?"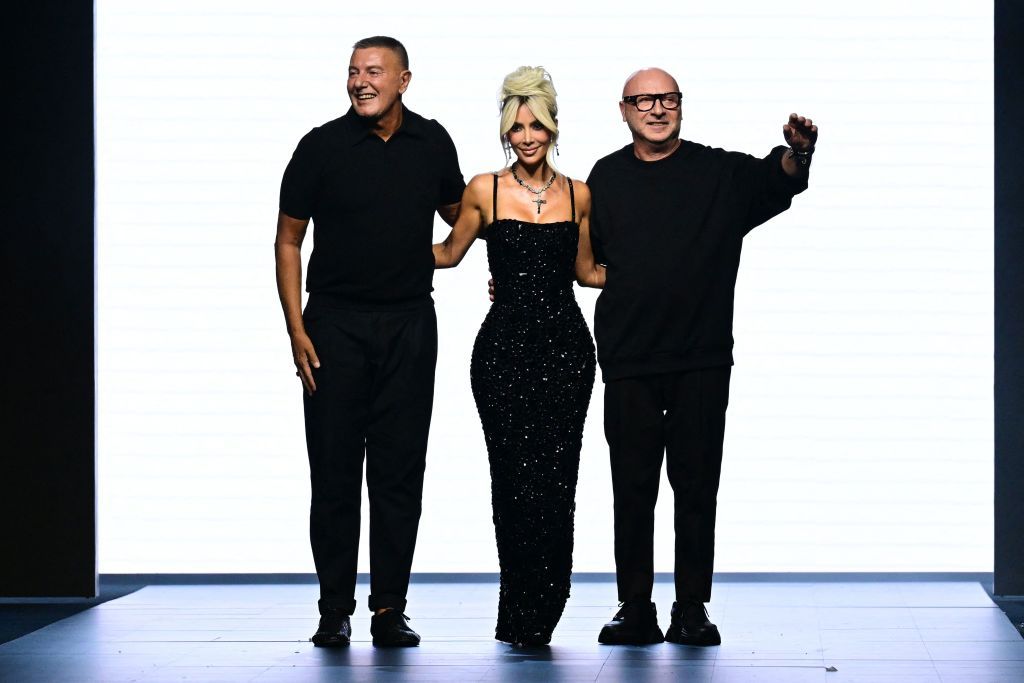 Italian fashion designers Domenico Dolce (R) and Stefano Gabbana acknowledge applause with US media personality Kim Kardashian at the end of the presentation of Dolce & Gabbana's Women's Spring Summer 2023 fashion collection on September 24, 2022 as part of the Fashion Week in Milan. (Photo by Miguel MEDINA / AFP) (Photo by MIGUEL MEDINA/AFP via Getty Images)/ Foto: AFP via Getty Images/MIGUEL MEDINA
According to Page Six, Kim will attend a party to celebrate her collaboration project with Dolce & Gabbana at Milan Fashion Week spring/summer 2023 on September 24, 2022.
In this collaboration, Kim acts as a curator where he will choose a number of looks from the Dolce & Gabbana archive collection from 1987 to 2007. Next, Domenico Dolce and Stefano Gabbana as designers will re-create them to make them more contemporary.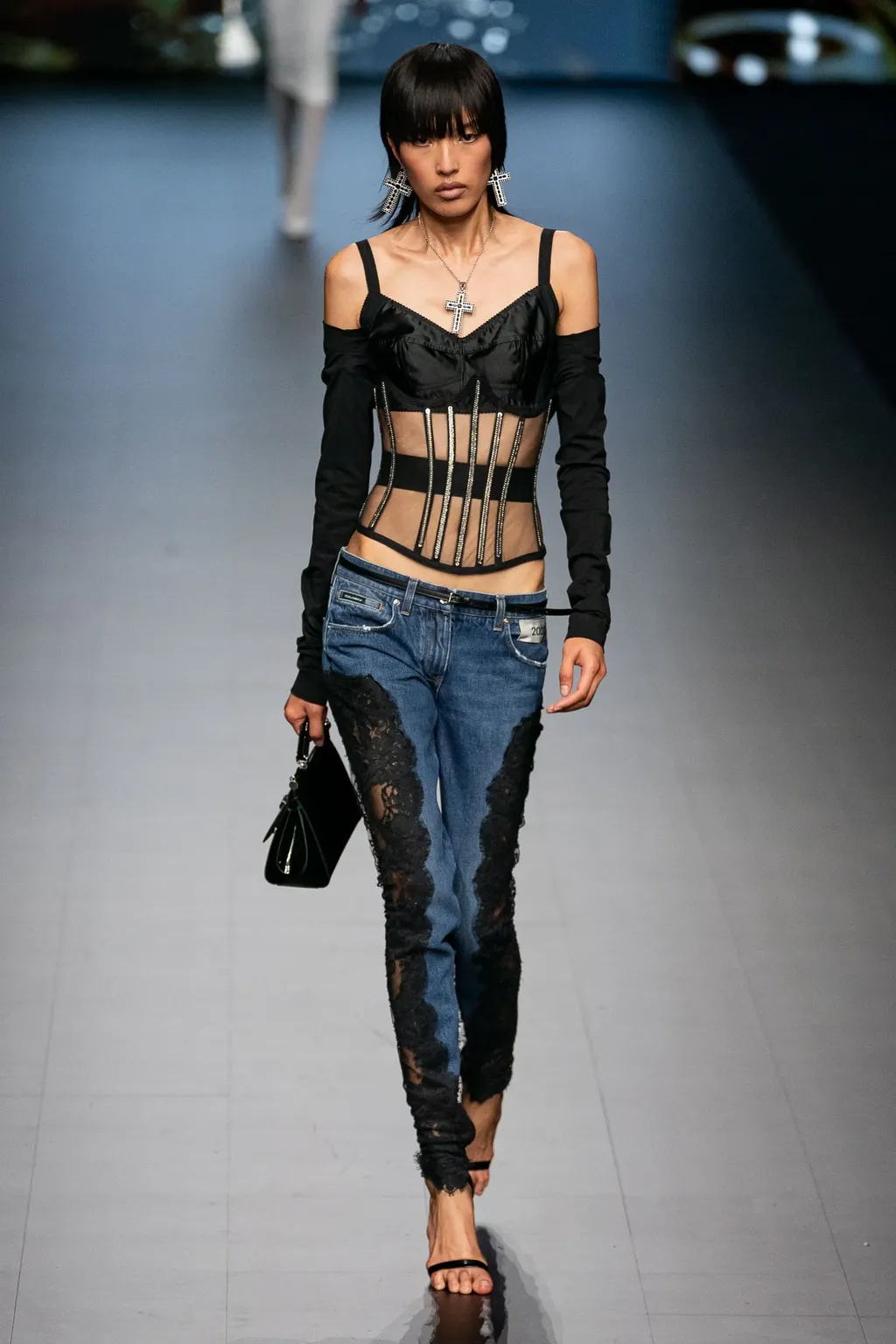 Dolce & Gabbana Spring / Summer 2023 / Photo: Alessandro Lucioni / Gorunway.com/Vogue
Kim told Vogue that her relationship with Dolce & Gabbana started thanks to Kourtney Kardashian's wedding to Travis Barker. Kim was present with her vintage Dolce & Gabbana dress. After that he began to be approached by Dolce & Gabbana to collaborate.
Rows of vintage looks that reflect the iconic styles of Kim Kardashian and Dolce & Gabbana dominate. Such as body suits, leopard patterns, and of course dresses and corset tops.
—
Want to be one of the readers who can take part in various exciting events at Beautynesia? Let's join the Beautynesia reader community B-Nation. The method REGISTER HERE!
(raf/raf)