Suara.com – Indonesia fielded a new partner for the BWF World Tour Super 100 level Vietnam Open 2022 which will be held in Ho Chi Minh, Vietnam, 27 September-2 October.
For players who are members of the Cipayung National Training Center, the Central Board of the Indonesian Badminton Association (PP PBSI) only fielded three women's doubles representatives and two mixed doubles pairs.
Of the three women's doubles representatives, two of them are new couples who were only paired earlier this month. They are Nita Violina Marwah/Tryola Nadia and Ribka Sugiarto/Lanny Tria Mayasari.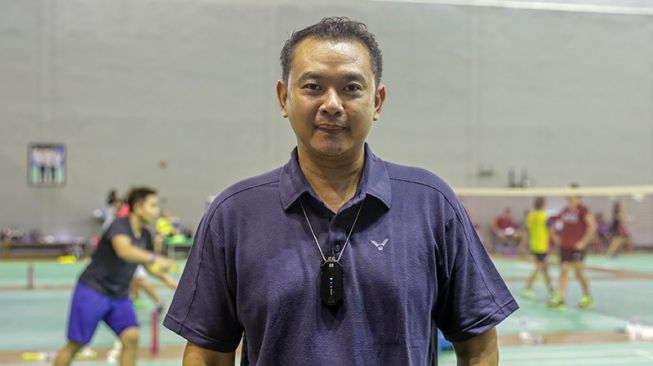 Nita was previously paired with Putri Syaikah, while Rebekah and Febby Valencia Dwijayanti Gani.
Read Also:
Menpora believes PBSI has a solution to the conflict between Kevin Sanjaya and Herry IP
Women's doubles coach Eng Hian said that the move was made as a refresher to find the right partner.
"This is a form of refreshment and we are looking for a partner who can support the women's doubles above, Apri/Fadia and Ana/Tiwi. One way to do this is to keep the goal of finding a better partner," said Eng Hian earlier this month.
Eng Hian added that this disassembly must be done immediately to get a new formula, especially with the current condition of women's doubles. Putri Syaikah and Melani Mamahit, who are still injured, and Febby Valencia Dwijayanti Gani, who have declared their resignation from the PBSI national training.
In addition to the two new pairs, PBSI also fielded one of its flagship women's doubles, namely Febriana Dwi Puji Kusuma/Amalia Cahaya Pratiwi, who is now ranked 33rd in the BWF world.
Meanwhile in the mixed doubles sector, PBSI fielded Rehan Naufal Kusharjanto/Lisa Ayu Kusumawati and Zachariah Josiahno Sumanti/Hediana Julimarbela.
Read Also:
Profile of Herry IP, the Indonesian Men's Doubles Coach with an Unharmonious Relationship with Kevin Sanjaya
Indonesia itself has 17 representatives competing at the 2022 Vietnam Open and the majority are professional and club players, including Dejan Ferdinansyah/Gloria Emanuelle Widjaja and Moh Reza Pahlevi Isfahani/Melati Daeva Oktavianti.