Suara.com – Persib Bandung team doctor dr. Raffi Gani confirmed that the current condition of goalkeeper Teja Paku Alam is good and recovering from a fractured hand injury.
"After doing the last check, Teja's condition is very good. We can see now (Teja) has undergone all the programs given by the coach. So now his condition has been declared fit," said Raffi, via the club's official website, Tuesday (27/9/ 2022).
For the past two weeks, Teja has also been training normally with the team as his condition continues to improve.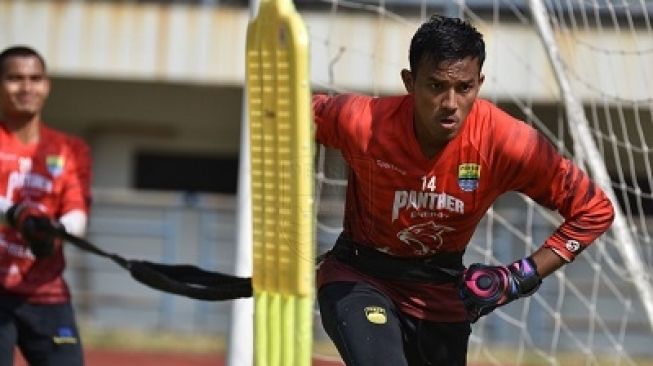 In fact, Teja was revealed by the coach Luis Milla during a joint training session against Persib U-20, last Saturday (24/9/2022).
Read Also:
PSS Sleman vs Persita, Miftahul Hamdi Optimistic Laskar Sembada Wins in Maguwoharjo
Although he has now been declared recovered, Raffi and the team of Persib doctors will continue to carry out regular monitoring of Teja.
"There has been callus formation (new bone growth at the fracture site). Everything is well monitored. Everything has gone according to plan and hopefully no cases will occur as before," he said.
Previously, the goalkeeper numbered 14 suffered a broken finger during a Persib training session at the Sidolig Stadium, Bandung on Saturday (21/5).
Teja got injured while warming up in training which at that time was still led by Persib's old coach, Robert Rene Alberts.
The current Persib squad continues to maximize the time for the 2022/2023 Liga 1 competition to boost the players' physical and mental health.
Read Also:
The Indonesian National Team Silences Curacao, Rachmat Irianto Explains Shin Tae-yong's precise strategy
Over the next week, Maung Bandung will begin holding a closed training program, starting this Tuesday.
The squad nicknamed Maung Bandung is now in eighth place in the 2022/2023 Liga 2 standings with a score of 16 points from 10 matches that have been played.
The nearest match, Persib is scheduled to host Persija at the Gelora Bandung Lautan Api (GBLA) Stadium, Bandung, next October 2.
[Antara]