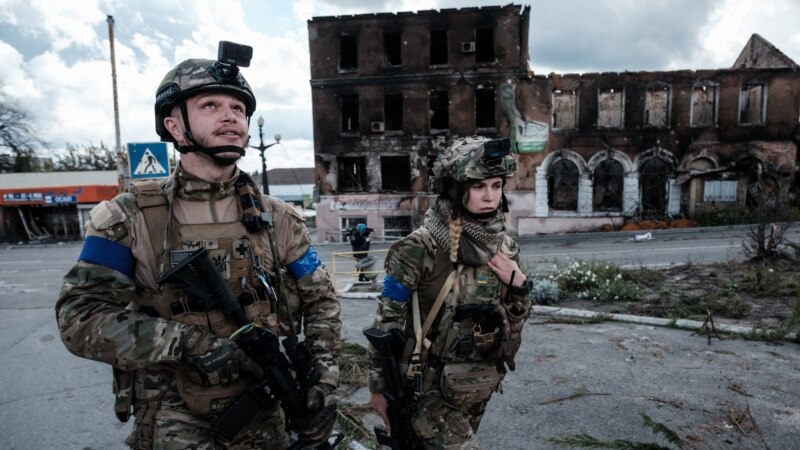 A number of female Ukrainian servicemen, who recently met US State Department officials and members of the US Congress, said they had witnessed war crimes committed by Russia during the war in Ukraine.
In an interview with VOA, two Ukrainian servicemen detailed personal stories and firsthand information about the atrocities committed by Russian troops.
UN investigators say there is evidence to suggest that Russian troops who invaded Ukraine in February 2022 committed war crimes. The Independent International Commission of Inquiry on Ukraine presented its findings last Friday (23/9) to the UN Human Rights Council.
"They are [pasukan Rusia] using prohibited ammunition such as cluster munitions and phosphorus bombs that burn everything to the ground. It is forbidden by all civilized countries," Daria Zubenko, a senior service sergeant in the Ukrainian armed forces, told Nike Ching, head of the VOA State Department bureau in an interview on Friday.
"We know for a fact that women, and even children, have been raped," Zubenko said.
Russia has repeatedly denied allegations of misconduct during its invasion of Ukraine.
US Secretary of State Antony Blinken on Monday (26/9), announced additional $457.5 million in civilian security assistance to increase the capacity of Ukraine's law enforcement and criminal justice agencies.
Some of the new aid will continue the support the United States provides for the Ukrainian government's efforts to "document, investigate, and prosecute atrocities committed by Russian forces," the State Department said. [ka/rs]