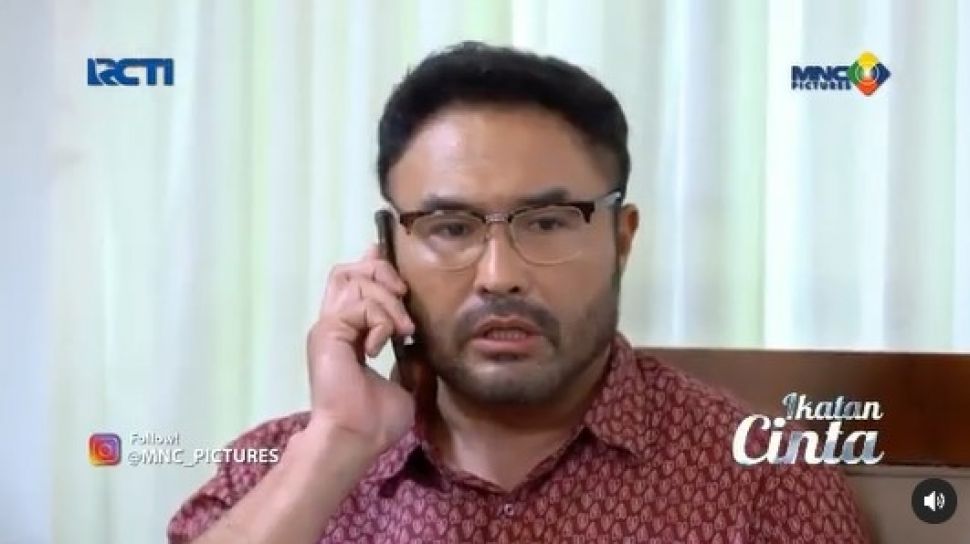 Suara.com – The soap opera Ikatan Cinta episode Tuesday (27/9) will probably tell the story of Papa Surya who was helped by Jessica to report the case of Elsa's disappearance.
In this episode, Papa Surya feels so uneasy waiting for Elsa and Aldebaran's news. He also took the initiative to report to the police because of the problem.
When he arrived at the police station, he ran into someone who turned out to be threatening.
The person threatened Papa Surya not to report to the police, after saying that the person immediately ran. Papa Surya tried to chase the person but to no avail.
Read Also:
Synopsis of the Bond of Love: Aldebaran's prayer for Andin to make his wife cry
Soon Papa Surya took a short break because he felt short of breath. Soon Jessica contacted him and asked about Papa Surya.
Mama Sarah's husband also told me that he was at the police station. Jessica was curious, and wanted to know what happened to Papa Surya.
So Andin's cousin asked Papa Surya to wait for him who would soon follow Andin's biological father to the police station.
Jessica immediately went to see Papa Surya, he will now help Andin's biological father to make a report.
They now don't care about threats from anyone, especially considering that there is Aldebaran who will definitely help them.
Read Also:
Uploading a parody of Arya Saloka as if he wasn't wearing pants, Denny Sumargo was angry with Aldebaran's fans, the bond of love
Papa Surya has also gone through many terrors in his life, including when the late Irvan took revenge on his family.
Now he will report to the police, so that the evil actions of Ricky and his gang are known by the authorities. Thus, they will be more difficult and will be limited in carrying out their acts of terror.
What's the next story? Watch the series Ikatan Cinta tonight on the RCTI screen. Keep in mind, Love Bond's predictions may differ from the original.