Newsdelivers.com
–
Protests and demonstrations still rage in Iran after the death of a woman named Mahsa Amini. She was arrested by Iran's moral police for violating hijab rules. Protests against the death of Mahsa Amini claimed lives. It is estimated that dozens of people have floated about the issue of wearing the hijab for women in the country.
Mahsa Amini was detained by the Iranian police in Tehran on Tuesday (13/9), then died after falling into a coma on Friday (16/9). So, who is Mahsa Amini who sparked protests and demonstrations in Iran? Check out his profile below.
Profile of Mahsa Amini, Iranian Woman Arrested and Dead for Violating Hijab Rules
Reported from Vogue, Mahsa Amini, known as Jina, is a 22-year-old woman from the western city of Saqqez in the Kurdistan province of Iran. Mahsa Amini was born on September 21, 1999. Amini was supposed to celebrate her 23rd birthday last Wednesday, but she passed away on Friday (16/9).
According to the family narrative, quoted from Iran Wire, Amini has never traveled outside of Iran in her life. Amini is the second child in the family. He had an older brother, Armin, but died in his teens.
Another Amini brother, Kiarash, told Iran Wire after Amini's departure, "I have nothing to lose now. I will tell everyone in Iran what happened."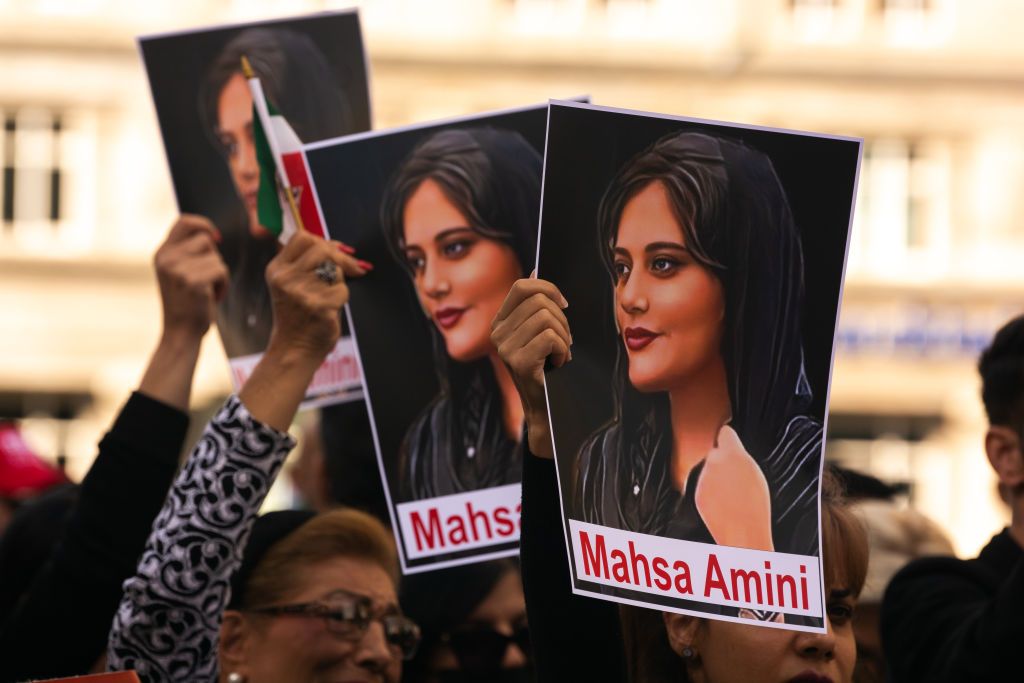 Signs of picture of Mahsa Amini are seen in front of Dom Cathedral in Cologne, Germany on September 21, 2022 to protest against woman's death in the custody which sparked outrage against government in Iran (Photo by Ying Tang/NurPhoto via Getty Images)/ Foto: NurPhoto via Getty Images/NurPhoto
Throughout her life, Amini was known as a woman who was always smiling, full of enthusiasm, and energy. All his relatives, friends and acquaintances, are said to have never had a sad memory of him.
Mahsa is known to love music, travel, reading, Kurdish clothing and art. He is also known to run a manteau (coat) shop. One of Amini's dreams is to live independently and away from the hustle and bustle.
Chronology of Mahsa Amini's Death
Prior to the incident, Mahsa Amini was reportedly traveling with her family from Kurdistan province to Tehran, the capital of Iran, to visit relatives. However, Mahsa was arrested by Iran's moral police for allegedly disobeying the country's hijab rules.
Then the arrest took place. Eyewitnesses reported that Amini was beaten in a police car. Eyewitnesses also stated that Amini was beaten while being taken by the police to the detention center, causing her to suffer serious injuries. Amini died in hospital after spending three days in a coma.
Why Mahsa Amini Detained by Moral Policy in Iran?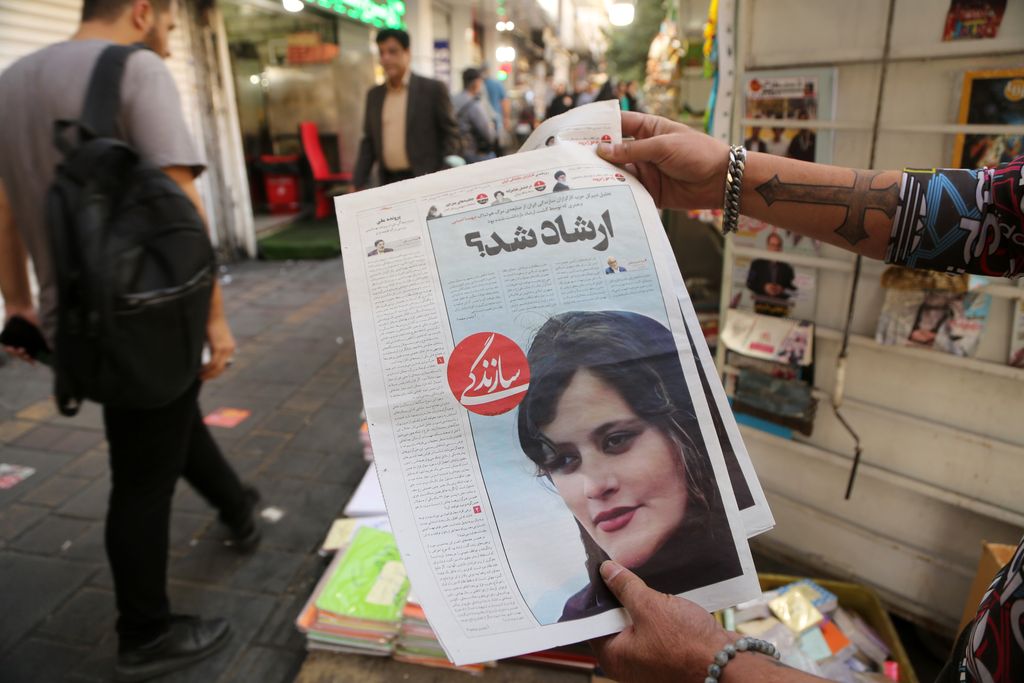 TEHRAN, IRAN – SEPTEMBER 18: A view of Iranian newspapers with headlines of the death of 22 years old Mahsa Amini who died after being arrested by morality police allegedly not complying with strict dress code in Tehran, Iran on September 18, 2022. (Photo by Fatemeh Bahrami/Anadolu Agency via Getty Images)/ Foto: Anadolu Agency via Getty Images/Anadolu Agency
Iranian officials claim that Amini was detained for violating the country's laws, which require women to cover their hair with a headscarf and limbs in loose clothing.
The regulations contained in the Act came into effect in 1981, but are often enforced arbitrarily. Meanwhile, Amini's mother has claimed that her daughter wore a long, loose-fitting robe as required.
Iran's explanation of Amini's death: Heart attack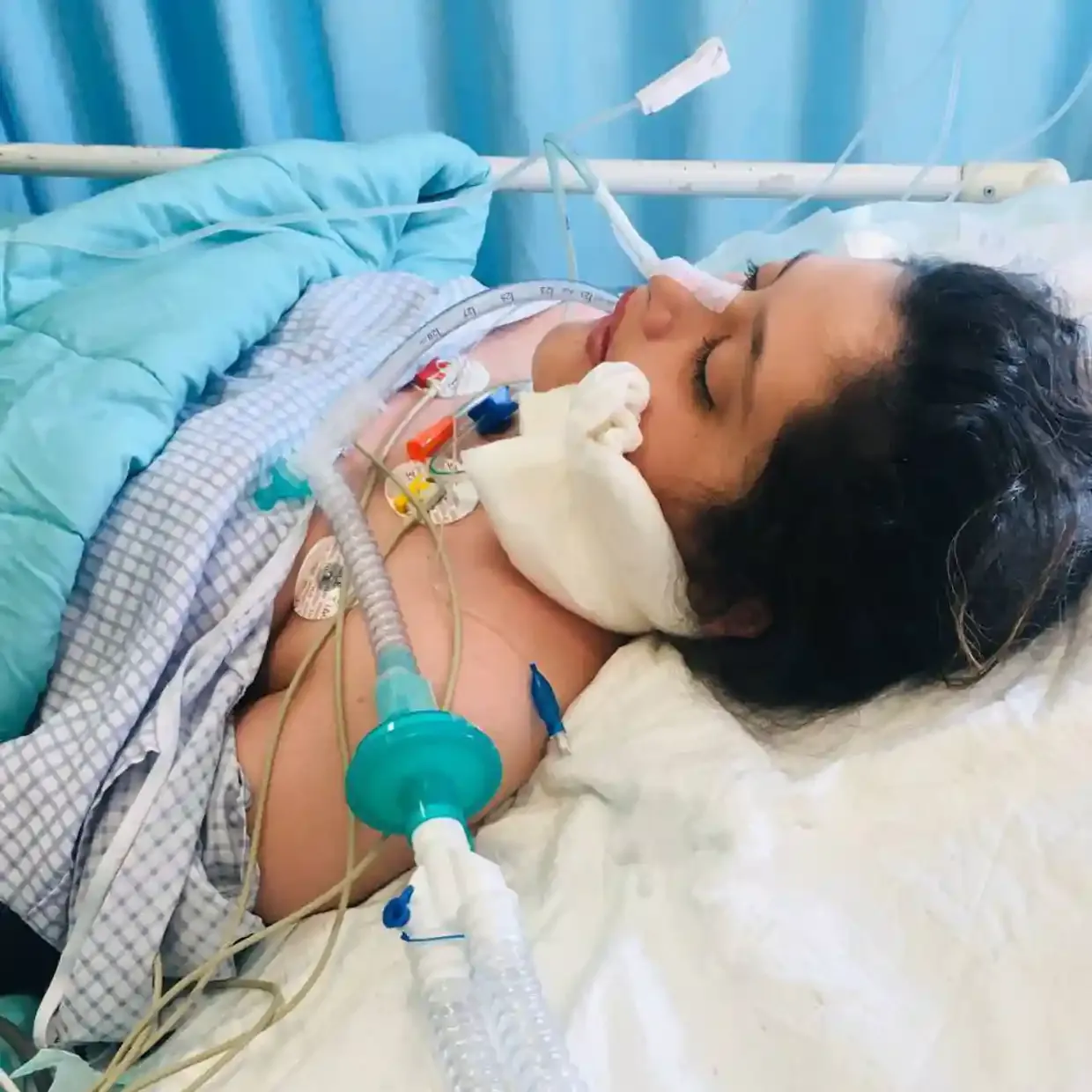 Mahsa Amini/ Photo: Twitter via The Guardian
Iranian security forces have issued a statement claiming that Amini died of a heart attack in the detention center. Though, her family has denied these claims, saying that their daughter was in good health when she was detained. In addition, photos of Mahsa lying in a hospital bed with injuries to her face also went viral and circulated widely on social media.
Iranian police called Mahsa Amini's death an "unfortunate incident" and denied that Amini was physically injured in custody.
"The incident is very unfortunate for us and we would like to never witness such an incident," Greater Tehran Police Commander Hossein Rahimi said during a press conference on Monday, reported by CNN.
Iran is volatile, demonstrations break up and cost lives
Protests broke out outside the Iranian consulate in Istanbul, as well as in and around Tehran. In the Iranian city of Kerman, where women are required to wear the hijab in public, many took to the streets to protest Amini's death.
According to the BBC's Shayan Sardarizadeh, in Mashhad, a plainclothes officer beat a female protester on the side of the road with a stick as one woman tried to protect another by standing in front of her.
Not only in Iran, protests and criticisms were also made from citizens of the world, one of which was women in Turkey. Netizens on social media are also busy talking about Mahsa Amini's death until it became a trending topic last week.
***
Want to be one of the readers who can take part in various exciting events at Beautynesia? Come on, join the Beautynesia reader community, B-Nation. The method REGISTER HERE!
(sound/sound)