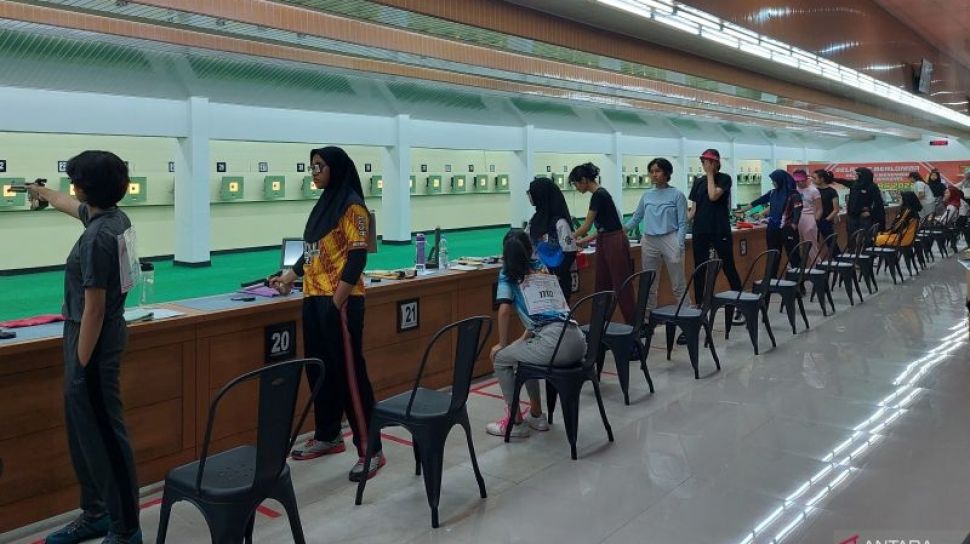 Suara.com – The Executive Board of the All-Indonesian Shooting and Hunting Sports Association (PB Perbakin) held the first qualification for the Papua XXI/2024 National Sports Week (PON) in Aceh-North Sumatra.
The qualification will take place in the 2022 Haornas National Shooting Championships at the Shooting Field, Senayan, Jakarta, which starts from Monday to Sunday (2/10/2022).
Head of the Organizing Committee, Purwadi Santoso, said that overall the event was attended by 690 participants from 27 provinces, both online and offline.
"A total of 210 participants from 12 provinces took part in this event online and at each location there was a jury on duty. The rest competed in Senayan," Purwadi told reporters at the Senayan Shooting Range, Monday.
Read Also:
Indonesia Hosts Asian Shooter Qualification For Paris Olympics
Purwadi also revealed that the 2022 Haornas National Shooting Championship is the first in a series of eight events that will qualify for PON 2024.
"The qualification for PON 2024 is not just once. This year there are three times and next year the plan is five times. After that the quota distribution is based on ranking," he said as published by Antara.
Overall, the shooting sport provides 270 tickets for 35 numbers contested in PON 2024.
"Each province can send three athletes in one number. Later on, the Minimum Qualification Score (MQS) will be determined from the qualifications," said Purwadi.
Read Also:
Indonesia Wins 3 Medals at the Shooting Championship in France