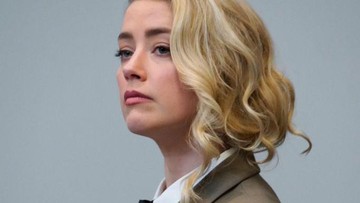 Newsdelivers.com, Insertlive –
Johnny Depp is now widely referred to as a pebinor. The actor is rumored to be dating Joelle Rich, a lawyer who is married and has two children.
Joelle Rich is the attorney who represented Johnny Depp when he faced The Sun in a libel lawsuit. He had been with Depp for a long time in America.
The romance issue of Johnny Depp and Joelle Rich also made the public guess at the reaction of Amber Heard. So, what was Heard's response?
Amber Heard felt indifferent after hearing the news that her ex-husband was dating a lawyer who was already married. A source close to Heard has told Entertainment Tonight.
"Amber (Heard) doesn't show what Johnny (Depp) is doing or what's going on in his personal life. He doesn't care who he's dating, he just wants to get on with his life," the source said.
Amber Heard seems to only focus on making money rather than meddling in Johnny Depp's love affairs. Moreover, recently Heard lost a libel trial against her ex-husband and had to pay a fine of US$10 million.
Amber Heard has also reportedly sold several of her properties to raise the funds she needs to pay the fine.
(yoa/fik)